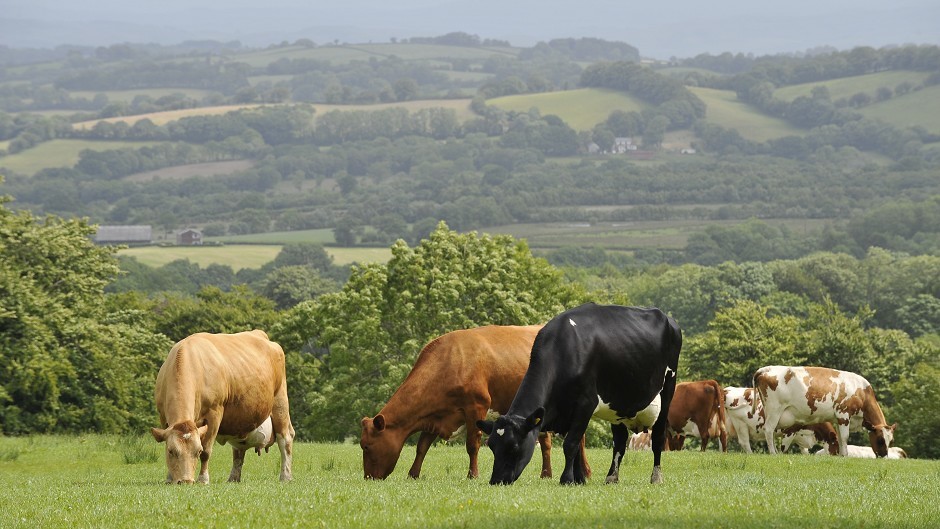 Farmers and crofters have been urged to remain vigilant for signs of bluetongue virus (BTV).
It follows warnings the disease, which is spread by biting midges, could reach the south of England from Europe later this year.
SAC Consulting's head of veterinary services, George Caldow, said although Scottish livestock were at less risk from the disease than those south of the border, Scots farmers and crofters should remain still vigilant.
"The risk of incursion to the UK has been set at moderate. That will apply increasingly as summer progresses and midge activity increases and may change to high," said Mr Caldow.
"The advice to Scottish farmers should be to read the description of the disease and be vigilant for any signs of disease in their livestock that could be due to BTV infection. Early discussion with their vet is an absolute requirement. The Scottish Government advises farmers to avoid the purchase of stock from high-risk areas."
Animal health firm Zoetis said farmers should consider vaccinating animals against the disease to protect the free trading of stock.
The firm's national vet manager, Carolyn Hogan, said: "France is still picking up cases and as temperatures rise and midge activity increases, the risk of a disease incursion into the UK is likely to rise again, so it's important to look at vaccinating cattle and sheep to ensure trade disruption is minimised in the event disease does make it to UK shores."
She said any cases of BTV, which is a notifiable disease, would result in a 150km restriction zone being put in place around infected premises.
"This would have a significant impact on farmers' ability to trade freely," added Ms Hogan.
According to Scottish Government advisory notes, the clinical signs of BTV are more apparent in sheep. They can include: fever; swelling of the head and neck; inflammation and ulceration of the mucous membrane of the mouth, nose and eyelids; lameness; loss of muscle tone and weakness; haemorrhages in the skin and other tissues; respiratory signs such as froth in the lungs and an inability to swallow.
Although the disease shows no apparent illness in cattle or goats, clinical signs in cattle can include, nasal charge, swelling and ulceration of the mouth, and swollen teats.