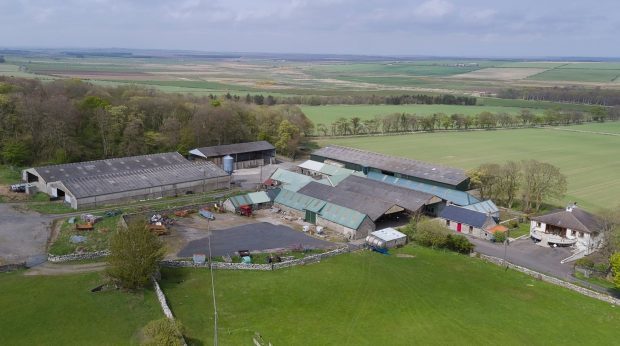 A mixed arable and livestock farm in Caithness has been launched to the market with a price tag of £2.345million.
Selling agent CKD Galbraith has described the 645-acre Stirkoke Mains as one of the finest mixed arable and livestock farms in the region.
Located near Wick, the farm was once regularly visited by the Queen Mother due to its former Baronial mansion designed by Scottish architect David Bryce, which was destroyed by a fire in 1994.
The unit, which is all farmed in-hand, is sold with a modern farmhouse and an extensive steading with a range of farm buildings. It also features a second cottage – The Gate Lodge – which has potential for use as a holiday let.
The farm is currently run as a successful arable and sheep farming enterprise, which carries 500 breeding ewes and grows mainly spring barley.
The majority of the land, which is classified as a mix of Grades 3(2) and 4, is low lying ranging between sea level and 50 metres above.
John Bound from CKD Galbraith said: "It's rare that such an attractive and productive farm should come to the open market in the Highlands. Stirkoke Mains lies by the small hamlet of Haster. It is a great farm with everything in excellent order and with good access to all fields."
The farm is for sale as a whole at offers over £2.345million or in three lots.