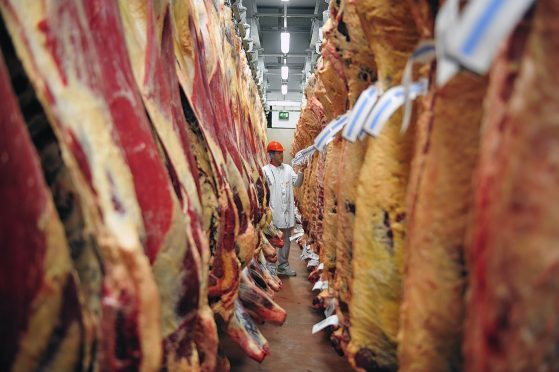 Scotland's livestock farmers and producers have achieved the lowest possible 'risk level status' for Bovine Spongiform Encephalopathy (BSE).
The World Organisation for Animal Health (OIE), in Paris, confirmed both Scotland and Northern Ireland now carry a risk classification of "negligible" – amongst the safest in the world.
Scottish Government said it hoped the move would help open international market access for Scottish beef exports.
Rural Economy Secretary Fergus Ewing said: "Scotland has had no cases of BSE since 2009 and this announcement is testament to many peoples tireless efforts, including the Scottish Association of Meat Wholesalers (SAMW), our beef producers and finishers, our red meat businesses, vets, and this government."
SAMW president Frank Clark said: "The decision frees our industry to make full commercial use of Scotland's high-health status on behalf of producers, processors and wholesalers – opening the door to fresh marketing opportunities around the world."
Charlie Adam, NFU Scotland's livestock committee chairman said the union was "delighted".
He said it marked a significant step forward in being able to drive the demand for quality Scottish beef and remove trade barriers, providing Scotland's farmers with a far greater potential for access to export markets.