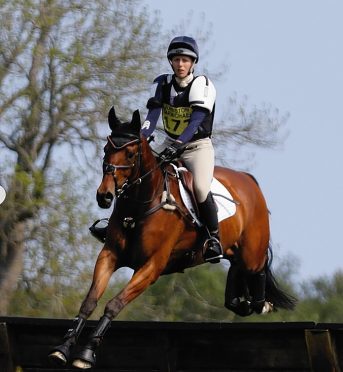 Global Energy's Scotsburn Horse Trials, British Eventing's most northerly event, ran last weekend with 10 classes running from 80T to Novice.
The heat of the day, coupled with the hilly Cross Country, saw most combinations pick up time penalties.
Aberdeen's Debbie Rhind with Champagne Agent (Champs) won Section B 100 after a fast Cross Country round and good dressage of 30.3.
Champs is an 11-year-old ex-racehorse – a successful former three-mile chaser owned by Debbie's mum and her partner, Scott. Commenting on her win, Debbie said: "Champs was fantastic Cross Country and found the hills very easy even in the hot weather.
"Scotsburn was our fourth event together and we are aiming for a novice this year and hopefully a 1* next year. As long as he keeps enjoying his second career that's all that matters – any success over and above is a bonus."
The ongoing success of Inverurie rider Caitlin Padfield continued with two wins in the Open Novice and Novice sections.
Chapel Down won the Open Novice with Quincy IV leading section D1 after a strong dressage on 29.8 and double clear.
Other winners included: Rosie Pindar and Ben Riach in the BE100 Open; Katie McLaren and Vistimar won BE100 section C; BE90 section E was led by Robert McFadzean and Brookwood Braveheart; and Section F was won by Roan Grant and Caballo Rojo.
The Pony Club sections were won by Rachael Cross and Hannah Chisolm with the 80T class won by Elisa Miller.