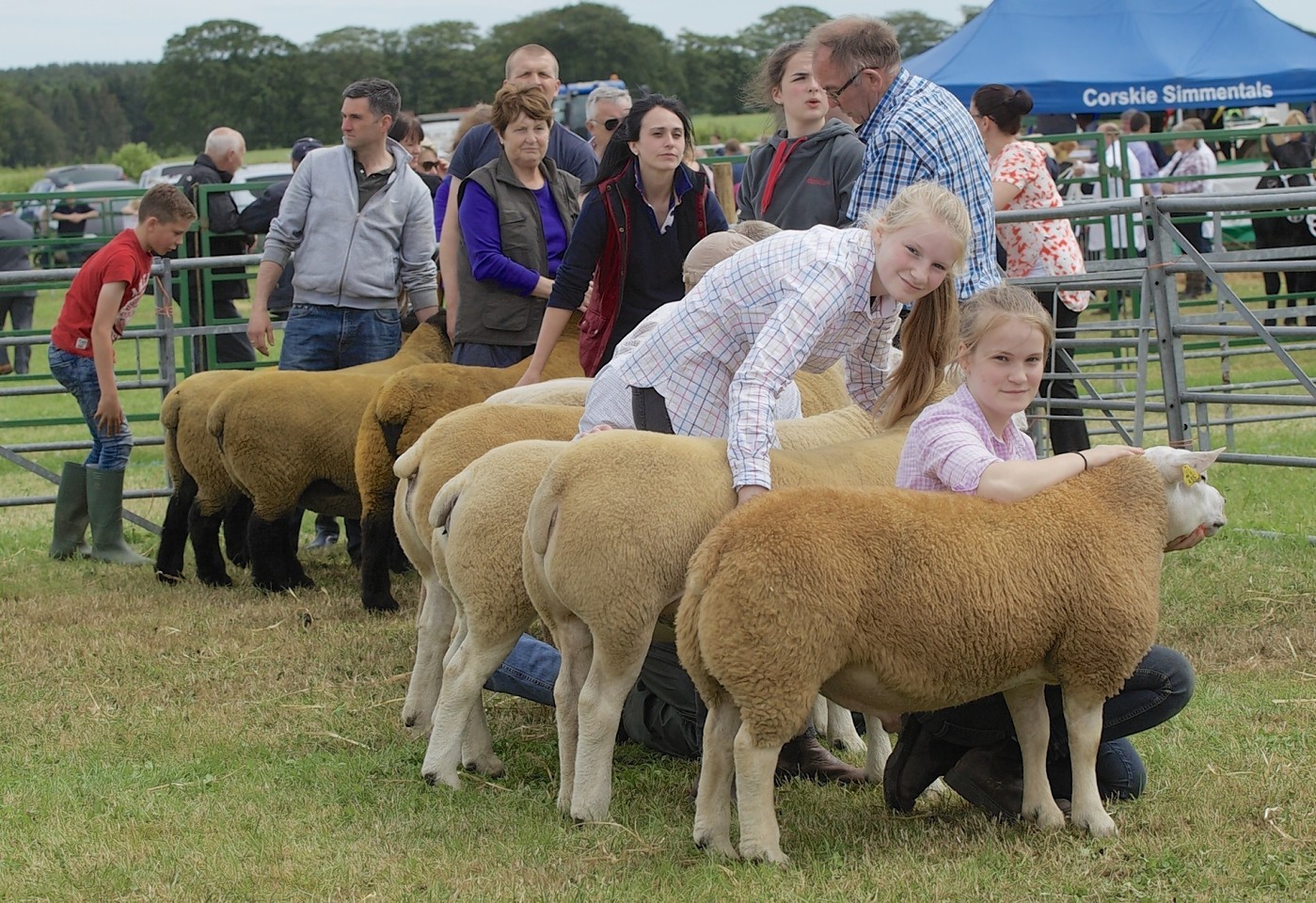 Aberdeen-Angus cattle and Texel sheep will take centre stage at Echt Show next month.
The annual event, which takes place on Saturday, July 8, at the Echt Showground, is playing host to competitions for the North East Aberdeen-Angus Club and North of Scotland Texel Sheep Club.
Both clubs have selected Echt as the compulsory show for those wishing to gain points for its herd and flock of the year competitions.
The show has also been appointed as a qualifier for the final of the National Pony Society of Scotland's show at Blair Castle on August 25.
Show secretary Marion Miller said the show would also provide a platform to celebrate the heritage of rural skills and breeds of livestock indigenous to the area, thanks to funding from Aberdeenshire Council. This coincides with 2017 being Scotland's year of history, heritage and archaeology.
"The association is hoping that town will come to country, as Echt is the agricultural show closest to the city giving it an ideal opportunity to not only showcase the very best of livestock from throughout the north-east, but also to promote a better understanding of farming, its culture and heritage and how it operates today," said Mrs Miller.
"Native breeds of cattle, sheep, goats and horses are shown next to today's popular breeds, but wherever their origin, they're all prime examples of the best of stock brought out by dedicated and skilled stockmen."
She said the importance of native horse breeds will be shown by Strathorn Farm Clydesdales, who will perform their drill ride to music.
In addition, new interpretation boards have been created to enable visitors to find out a little about each of the native breeds.
An additional marquee will also be constructed to allow visitors to hear the traditional music played in bothies in the north-east.
The history of the show and Echt Young Farmers' Club, which is celebrating its 90th birthday this year, will also be on display.
Mrs Miller urged all exhibitors to get their entries in by the deadline of Wednesday, June 14.
She also confirmed that the show's most prestigious trophy – the Carnie Perpetual Cup – will this year be presented to the champion from the sheep lines.