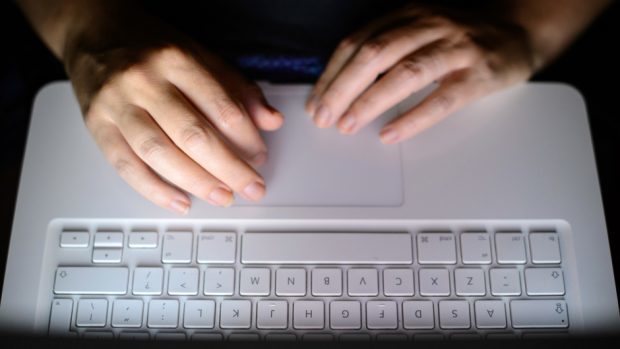 The Scottish Government is facing mounting pressure to publish an internal report into its troubled farm payments IT system.
Parts of the report, which was carried out by Fujitsu, were shared with MSPs on Holyrood's rural economy and connectivity committee, however it has not been made publicly available.
The MSPs who saw the study are reported to have described it as "highly critical" and "damning".
Tory MSP Finlay Carson yesterday hit out at Rural Economy Secretary Fergus Ewing for not sharing the findings of the report.
His comments came the same day an Audit Scotland report revealed the system would not be fully functional until 2018 at the earliest.
In a parliamentary question, Mr Carson asked Mr Ewing when the report would be published, and Mr Ewing responded by saying "publishing such detail could compromise the security of the Cap (Common Agricultural Policy) payments IT system".
Mr Carson said failure to publish the report was "another blow to farmers".
He said: "Quite frankly, this stinks of a cover-up, particularly when Audit Scotland feels able to make public its own report into this fiasco. It's clear the Scottish Government is more concerned with saving face and playing politics than getting down to the job of serving our vital rural communities."
Meanwhile, Liberal Democrat MSP for the north-east, Mike Rumbles, has accused Mr Ewing of making matters worse, rather than better, during his time in office.
He said: "The minister inherited a complete mess from his predecessor and promised that things would be different under his leadership. They are not, in fact they are worse. The rural affairs minister's coat is now on a very shoogly peg. Many farmers have still to receive their allowance for last year and we are only weeks away from amassing millions of pounds in late payment fines. We need to see progress now."
A spokesman for Mr Ewing said: "Finlay Carson ignores the fact that the executive summary of this report has already been shared and indeed, the detail of the report was discussed in what was supposed to have been a private session with the rural and connectivity committee, as its members agreed.
"He mistakes the purpose of this review which was to verify that the technical environment that is in place, and the processes that are established to maintain and enhance it, are sustainable for current and future needs, and are in line with industry standards. The review report was balanced in that it acknowledged improvements that had already been made while identifying what more we should do to improve the system.
"We are absolutely committed to taking forward the review findings and will share those at the right time, when we have addressed the issues relating to commercial sensitivity and cyber security. And as a farmer himself, he should know that despite the IT system issues, we have worked flat out to make sure farmers and crofters have received their payments.
"We are clear where our attention should be in these last crucial weeks in the payment period – getting the final payments out to farmers rather than responding to spurious demands from Tory MSPs who would rather see us fail than succeed for their own narrow political ends. We have made clear our commitment to make the vast majority of 2016 Pillar 1 payments by the end of June and we are working flat out to achieve this. I know this is where farmers and crofters would expect our energy and resources to be focused."