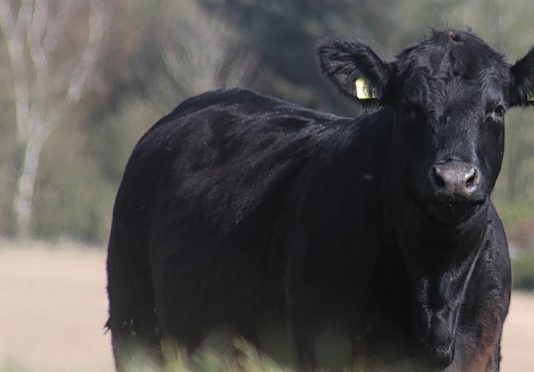 A new book documenting the history of the Aberdeen-Angus breed of cattle has been published by the North East Aberdeen-Angus Club.
The 100-page book was penned by well-known agricultural journalist and Aberdeen-Angus breed enthusiast Eddie Gillanders, who was last year awarded the Hugh Watson Memorial Award from the Aberdeen-Angus Cattle Society for a "lifetime of dedication to the Aberdeen-Angus breed."
It was launched during the recent World Angus Forum at a special visit to Tillyfour in Alford – one of the great ancestral homes of the breed.
"The Aberdeen-Angus breed is renowned the world over for the production of high quality beef and the club felt that the international gathering of breeders from all over the world at Tillyfour provided the right opportunity to publish an update on the last definitive history of the breed by Barclay and Keith published in 1958," said Mr Gillanders.
The book recounts the story of the early development of the breed by three pioneers – Hugh Watson of Keillor, Newtyle in Angus; William McCombie of Tillyfour, Alford, in Aberdeenshire; and Sir George Macpherson-Grant of Ballindalloch in Banffshire.
It outlines the rise and fall of the breed over the years from its heyday in the late 1950s and 1960s to the decline in popularity in the 1970s and 1980s, as well as the great recovery from the 1990s onwards.
North East Aberdeen-Angus Club chairman and Aberdeen-Angus Cattle Society senior vice-president Angela McGregor hailed the launch of the book.
She said the breed was one of the biggest success stories of the north-east's growing quality food industry.
"William McCombie is recognised throughout the world as the pioneer who blended the native Aberdeenshire 'hummlies' and Angus 'doddies' into the breed we know and value as the Aberdeen-Angus," said Ms McGregor.
"His foresight, planning, management and marketing made the breed the truly commercial top quality brand it is today."
The book is available, priced £20, from the Deeside Activity Park at Dess, Aboyne, and other farm shops and restaurants on the North East Aberdeen-Angus Trail. It is also available directly from Mr Gillanders by contacting 01330 811 616.