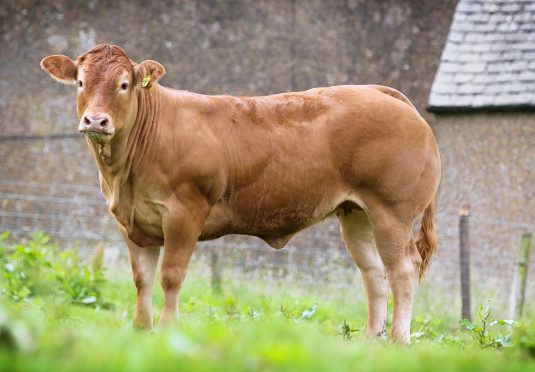 A Scottish breeder secured the top price of 9,000gn at a select sale of Limousin females in Carlisle.
Ronald Dick, who runs the Ronick herd at Mains of Throsk Farm, near Stirling, secured the top price with April-2016 born maiden heifer Ronick Meribel.
By the 17,000gn Rathconville Eugene and out of Fictive, she sold to Steven Wilson, The Butchers Shop, Corby Hill, Carlisle.
Next best at 8,500gn was another entry from the Ronick herd – served heifer Ronick Ladida, which is by Ampertaine Elgine and out of Ronick Ida. She sold to T. W. Oliver, Cawfields, Haltwhistle, Northumberland.
North-east farmers were also successful with their bids for the entry of 49 females from the Ronick herd.
The Buchan family at Clinterty, New Aberdour, Fraserburgh, paid 4,200gn for seven-year-old cow Ronick Elola with her bull calf Ronick Monkey at foot.
Banffshire farmers C. and L. Murphy of Stripeside, Aberlour, paid 3,300gn for November-2014 born Ronick Invite with her heifer calf Ronick Memo at foot.
Meanwhile, a small consignment from Stephanie Dick's Stephick herd, which runs alongside the Ronick herd, was sold through the ring by auctioneers Harrison and Hetherington.
The herd sold to a top of 6,200gn for January-2013 born cow Stephick Hallelujah with her heifer calf Stephick Merry at foot. She sold to Iain Graham, Rose Castle Farm, Dalston, Carlisle.
Fellow Stirling breeders – Messrs W. and A. Callion who run the Lodge herd at Bolfornought Farm – sold to a top of 3,800gn for April-2016 born Lodge Mirage. By Cloughhead Charlie, and out of Lodge Image, she sold to J.W.T. Knaggs, East Newbiggin Farm, Darlington.
Lastly, entries from the Rachels herd, which is run by Messrs D. and M. L. P. Woolhouse at Staveley Wold, North Dalton, East Yorkshire, sold to a top of 8,000gn.
The herd topper was 2008-born cow Rachels Desire with her heifer calf Rachels Misty at foot. By Ronick Upshot, and out of Rachels Babe, she sold to Millington Limousin Ltd, 15 The Horse Shoe, Tadcaster Road, York.
In all 83 cows and heifers sold to an average of £2,929, and a clearance rate of 86%.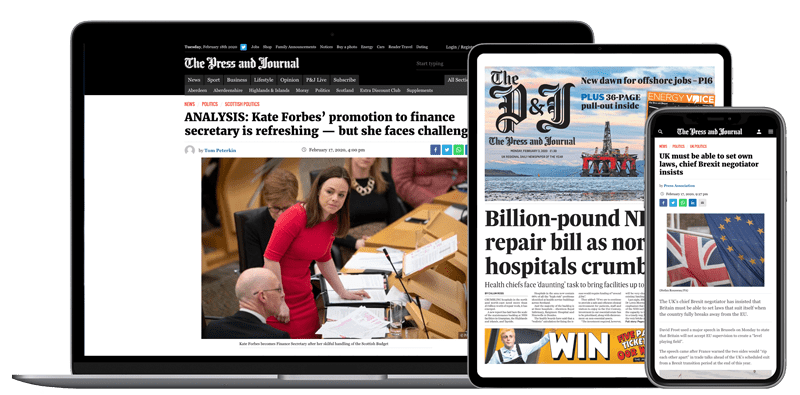 Help support quality local journalism … become a digital subscriber to The Press and Journal
For as little as £5.99 a month you can access all of our content, including Premium articles.
Subscribe