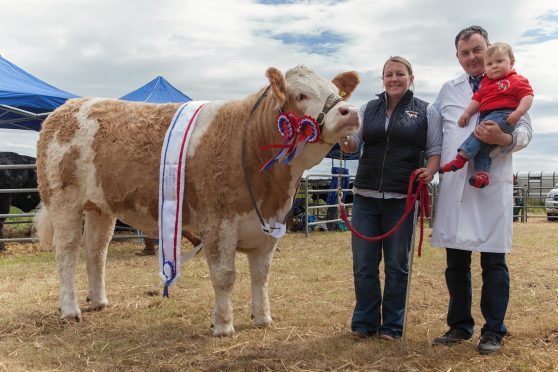 Latheron Agricultural Society's committee breathed a sigh of relief last weekend as its annual show returned to the show field at West Clyth, for the first time in three years.
The past two shows had to be held at various locations, mainly in Lybster village, due to the show field being water logged. Although the events were a success it cost the society thousands of pounds in lost income, as there were no gate takings.
Show secretary, David Mackay, said it was unsustainable in the long term and had the society been been unable to use the field this year the event would have had to be cancelled.
Entries across the board were down by about a third, on the year, but none the less a fine display of livestock was on show.
This was led by Mavsey Golden Pride, a two-year-old Simmental cow that took the champion of champions award for Jenson Gunn, who at just a few days over one years old was undoubtedly the youngest ever owner of a champion at the event.
Jenson was at last year's show, when he was only a week old and his dad Jonathan, who runs the Mavsey pedigree Simmental herd, registered the Caithness Simmental herd prefix in Jenson's name, making him the youngest ever member of the British Simmental Cattle Society.
We'll have to wait for a comment from Jenson, but by his chuckles he seemed well satisfied with his first champion, as did his dad and mum, Joanne, who hail from Mavsey, Lybster. Second in her class at the Royal Highland, last month, the home-bred Mavsey Golden Pride, is by the Welsh bull Banwy T-rex and out of Mavsey Pride. Earlier in the day she took the Continental cattle championship and the supreme cattle championship, for her young owner.
Cattle reserve supreme went to Mark and Debbie Munro of Invercharron Farm, Ardgay, with their cross cattle champion – the home-bred 14-month-old Limousin cross heifer, by Bailey Cavalier, named Class With An Ass.
Ian Sinclair of Clyth Mains, Lybster, took reserve in the cross cattle section with a Limousin cross cow with calf at foot. The three-year-old cow was by Proctors Cavalier and her late March-born cross heifer calf was after Hunters Hall Gladiator.
Reserve in the pedigree continental classes went to J. K. Manson, Upper Northfield, Hempriggs, Wick, with Caithness Kennedy – a 21-month-old British Blue bull by Grommit Hof Ter Zilverberg.
In the sheep section, the supreme ticket went to John Polson of Smerlie, Lybster, with his North Country Cheviot champion – a gimmer by Biggins Sensation.
Overall reserve went to the Texel champion – a three-crop home-bred ewe by Todholes Smirnoff. Reserve Texel went to Charlie and Isobel Angus, Oldfield Farm, Thurso, with a March-born ewe lamb after a Grangour sire, while Kevin and Ronnie Sinclair, Sinclair Square, Halkirk, took the North Country Cheviot reserve rosette with a late March-born ewe lamb by Oldfield Showman.
Charles Angus, Clindrag Cottage, Murkle, took the Suffolk championship with a two-crop ewe, by a Cairness tup, with W. and C. T. Budge, Achalone, Halkirk, claiming reserve with a shearling tup.
James and Lorette Mackay, Biggins, Wick, judged the champion of champions awards and gave the reserve ticket to the supreme horse champion – Touch of Class, a home-bred, five-year-old warm blood mare, by Copilot, owned by Ashley Anderson, Bridge Street, Halkirk and ridden by Elle Harrold.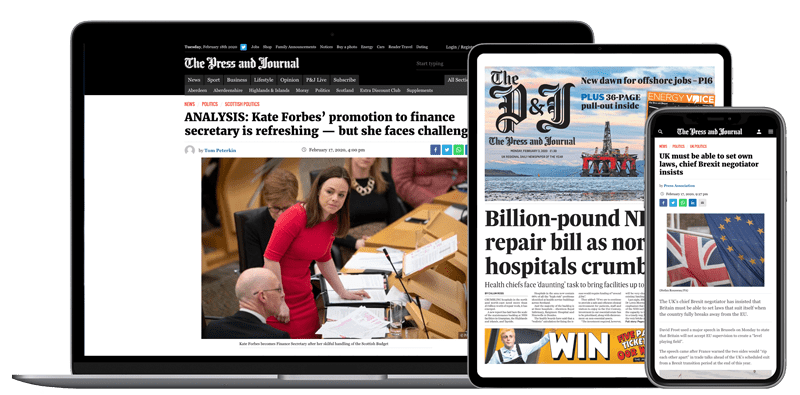 Help support quality local journalism … become a digital subscriber to The Press and Journal
For as little as £5.99 a month you can access all of our content, including Premium articles.
Subscribe