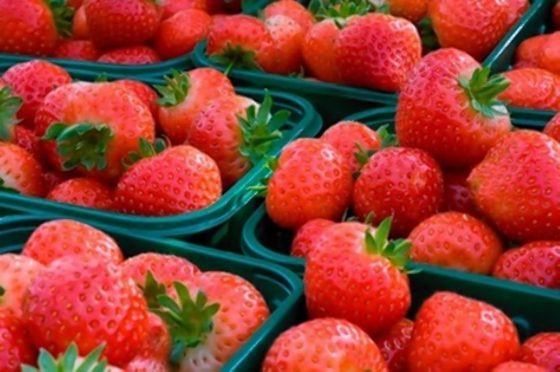 Fortuitously the strawberry season begins just as the summer holidays kick in and families are keen to explore the Scottish countryside.
Modern customers are discerning, therefore farms have upped their game considerably, often offering play-parks, cafes, shops and facilities to increase potentially valuable footfall on to their land.
Wester Hardmuir Fruit Farm, just east of Nairn, is one site that has worked hard to welcome the public.
James Clarke's family moved here around 30 years ago and has been offering Pick Your Own (PYO) for more than 25 years.
Mr Clarke said: "Most of the fruit harvested by our own pickers is sold through our farm shop though some goes to local retailers and wholesalers. PYO is a big part of the business appealing to all ages and all walks of life. Surplus fruit is frozen and sold in the farm shop throughout the year."
With a play-park, sandpit and trampolines, Wester Hardmuir adds value to a day out. They also offer variety: the season starts with strawberries and gooseberries, followed by raspberries, black, red and white currants, logan, tayberries and brambles. Finally the apple, plum and cherry orchards are open.
Another smart approach is to be as inclusive as possible by making PYO accessible.
"The farm has a 'table-top' growing system for the strawberries which means picking is a lot easier, particularly for the old and less able, and being in tunnels they can even be picked on wet days," added Mr Clarke.
He said the farm shop was another vital revenue stream because consumers are increasingly interested in the origin of products, low food miles and healthy eating so, as long as the price is right, purchasing farm fresh fruit and vegetables is another potential win for both farmers and customers.
Ready-picked fruit and a huge range of home-grown vegetables are for sale, as is a selection of locally produced foods. Mini consumers are ultimately interested in treats: Wester Hardmuir's Very Berry Ice Cream, real fruit ice-cream from Miele's of Forres, blended with their own berries, is an added temptation.
Farther west, Torquil Fraser offers Pick Your Own at Black Isle Berries on Ryefield Farm at Tore. The biggest change he's seen over the years is the extension of the season.
He said: "It's grown from six weeks to almost four months. By planting chilled strawberry plants, every four weeks, over a period of five months, means we have control over when they ripen. In terms of PYO, my farm appeals to locals, the longer season means they visit several times over one summer, and each time they purchase items from the farm shop. This has made a big difference for us."
Mr Fraser said the ultimate factor wasn't clever marketing or five star facilities but the good old Scottish weather.
He said: "If we have a good summer our turnover can increase by 50%. But if you get a summer like last year's, your takings drop right down. Even though people pick berries under cover they still prefer a sunny day to head out into the countryside.
"I spoke to one dad about the cost of a PYO day out and he commented that if he goes to a high-profile destination he'll spend about £100, if he comes to us he'll spend around £20 on fruit and have something to show for it. I feel we offer good value for money."
Middleton Farm at Potterton, Aberdeenshire, stands out as they only offer PYO, strawberries grown out in the open, on the ground, in the traditional way.
Farmer Drew Thomson said: "Our customers literally get the pick of the crop. As we don't sell to supermarkets our customers pick everything, they get the juiciest, ripest berries available."
He said the farm's bouncy castle was also a draw for little fruit fans.
When asked about what to consider when setting up a PYO model, the farmers commented on location – are you accessible, well sign-posted and easy to locate? – finding the right insurance to welcome the public onsite, health and safety considerations and any staffing implications.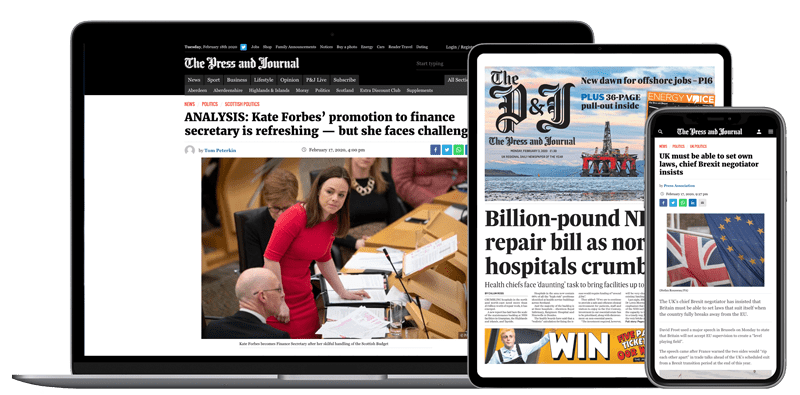 Help support quality local journalism … become a digital subscriber to The Press and Journal
For as little as £5.99 a month you can access all of our content, including Premium articles.
Subscribe