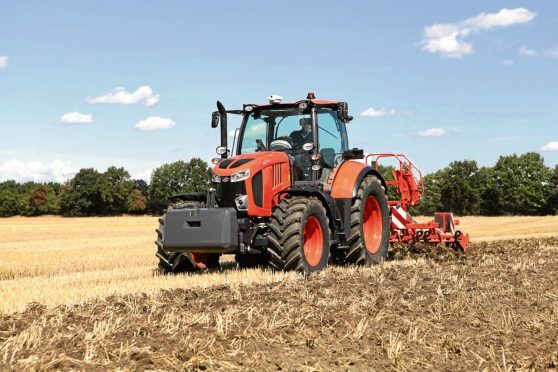 Scots machinery dealer A.M. Phillip Agritech Ltd has formed a new supply partnership with Kubota UK.
The deal will result in Kubota's full range of agricultural machinery being available to farmers, crofters and contractors in three of A.M. Phillip's depots –Conon Bridge, Perth and Glenrothes.
This includes Kubota's M7001 Series, M5001 Series, MGX-III Series and the L Series, along with the company's RTV utility vehicles and grassland implements.
"A.M. Phillip Agritech is a highly respected machinery dealer in the north and east of Scotland and we are delighted to be teaming up with them," said Kubota's business development manager for the UK, Rob Edwards.
"Farming in this area is extremely diverse, from hill and upland farms in the Highlands, to mixed and low level farms around Perthshire, with customers looking for everything from stock tractors right up to the most sophisticated and technologically advanced on the market.
"With Kubota's agricultural machines and implements alongside A.M. Phillip Agritech's industry leading service and support, we are confident that we have a compelling proposition to target the market and achieve growth."
Andrew Connon, of A.M. Phillip, hailed the new partnership.
Mr Connon, who will be the principal Kubota dealer at the firm, said: "By working in partnership with Kubota UK, we are determined to make an impact on the Scottish farming sector. Already, there has been huge interest from our customers in the Kubota brand and a lot of people requesting demonstrations.
"Farmers have an acceptance that with Kubota they will get a quality and reliable product that is easy to use and won't let them down, time and again."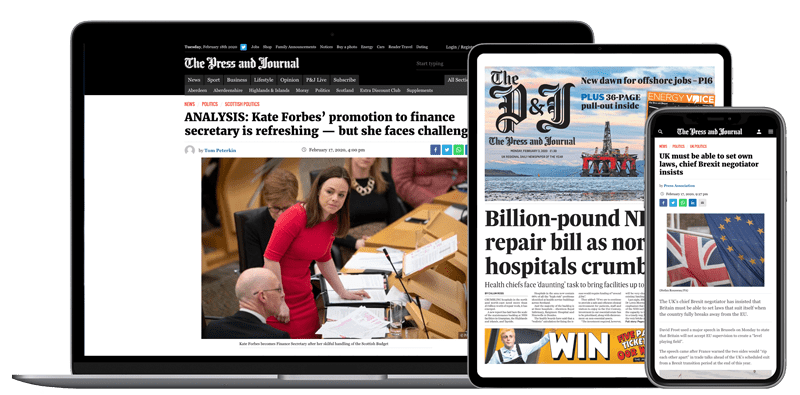 Help support quality local journalism … become a digital subscriber to The Press and Journal
For as little as £5.99 a month you can access all of our content, including Premium articles.
Subscribe