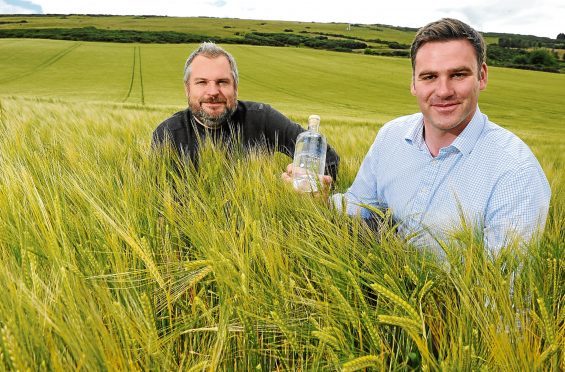 A new craft gin distillery, capturing the whole journey from seed to spirit, is on the cusp of being launched in Easter Ross.
Agronomist Ed Scaman and IT guru Stuart Wells hope to have the first batch of Sutors Gin available later this year.
The pair have been working on the business concept for the past few years, and through Ed's work at agronomy firm Agrii, they have managed to recruit a local farmer to grow and supply grain for the gin.
They hope to be one of only a handful of Scottish gin makers distilling their own spirit and the only one to make its own spirit and use Scottish junipers in production.
The gin is named after the Sutors – a range of hills in Easter Ross near the entrance to the Cromarty Firth – and the distillery will be located near Fearn, Tain.
Each of the bottles, which are produced in France due to a lack of bottle-making facilities in Scotland, features a landscape picture of the hill range.
Ed and Mark say their mission is to produce a gin made using only ingredients grown and foraged in the Sutor hills area. "Scotland produces the best quality grain in the world," said Mr Scaman. "With this enterprise, we can take a bit of that and turn it into quality gin."
Although the first official batch of gin is yet to be produced, the duo have been busy experimenting with different botanicals and spirits made using differing ratios of barley to wheat.
Mr Wells said the ratio of barley to wheat in the base alcohol spirit is the key to getting the right "mouth-feel" for the finished product.
The pair were reluctant to reveal all the details of their botanical recipe, but said a key component was locally foraged juniper berries from farms and crofts in the area.
Other ingredients include water mint, bog myrtle and sea buckthorn.
To meet the ambition of producing gin with local ingredients from the Sutors, the pair are sourcing barley and wheat from local farmer Donald Ross, of Rhynie Farm.
All grain is purchased via local grain marketing co-operative Highland Grain, of which Mr Ross is chairman, and a premium will be paid for the hassle of having to bag up the grain in one-tonne bags for use in the distillery.
Mr Scaman said barley for gin production needed to meet the same specifications as barley for whisky production.
He said Mr Ross was currently growing Concerto spring barley and Zulu and Viscount soft wheat – all of which are suitable for gin production.
The grain is dried to a moisture content of between 13 and 14%, however the distillery will have the facilities to process wet malt into spirit.
Mr Ross is a member of Sutors 500 – a special club launched to drum up interest in the gin ahead of the first batch being launched later this year.
Membership, which costs £100, gives someone a discount for life on all gin produced at Sutors, an invite to a yearly party, and a bottle of the first batch of gin.
Gin enthusiasts who don't fancy becoming a member, can expect to pay £35 for a bottle of Sutors.
And in addition to producing their own batch gin, Mr Scaman and Mr Wells plan to launch a bespoke gin making service for anyone who grows barley.
In return for £1,000 and delivery of a 175kg bag of spring malting barley of any approved malting variety, a farmer or crofter will receive 24 bottles of gin made using their own grain.
Mr Scaman said: "The barley has to be below 14% moisture and above 95% germination.
"We will supply the bags and collection and drop off is to be arranged."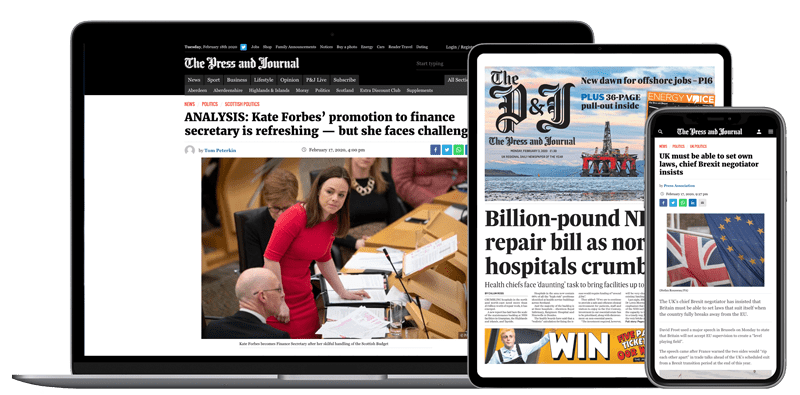 Help support quality local journalism … become a digital subscriber to The Press and Journal
For as little as £5.99 a month you can access all of our content, including Premium articles.
Subscribe