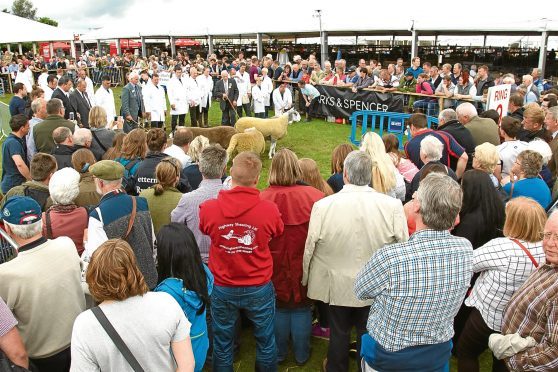 The Royal Highland and Agricultural Society of Scotland (RHASS) has appointed a group from the Lothians region as its 2017/18 presidential team.
Sir Crispin Agnew has taken over as the society president and will preside over the 178th Royal Highland Show in 2018.
Sir Crispin is an advocate at the Scottish Bar, and was appointed Queens Council in 1995.
He specialises in rural property and agricultural law and was part of the government-led Agricultural Holdings Law Review Group.
Since he retired as chairman of the UK Environmental Law Association in Scotland to become a patron, he assists with the Scottish Government's review of small landholders legislation. He is also chairman of the Crofting Law Group.
On his appointment Sir Crispin said: "It is a great honour to have been appointed president for 2018, which is the Year of Young People in Scotland.
"The presidential team's initiative this year is to make young people aware of the wide range of work, career and educational opportunities in the agricultural industry that are open to young people in the Lothians and Scotland and we plan to work with the industry to bring more young people into the industry."
Sir Crispin will work alongside four vice-presidents to deliver the president's initiative.
They are: land agent Sir Robert Clerk, who is co-owner of Penicuick Estate; Savills head of rural agency Charles Dudgeon; Moredun Research Institute chief executive Professor Julie Fitzpatrick; and Food Standards Scotland deputy chairwoman Louise Welsh.
RHASS chairman Keith Brooke said: "We are delighted to welcome such an esteemed presidential team to represent the Lothians and very much look forward to showcasing the Lothians at next year's Royal Highland Show."
Each year RHASS selects a region within Scotland to lead its presidential team.
Last year the Aberdeen region was at the helm with Lord Aberdeen of Haddo Estate in the hotseat.
Together with his vice-presidents and RHASS directors from the region, Lord Aberdeen delivered an initiative to promote the food, drink, and tourism industries of the north-east to everyone at the show.