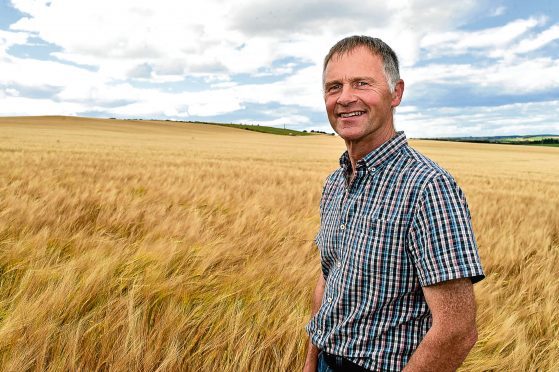 A block of Propino spring barley has been crowned cream of the crop in this year's Royal Northern Agricultural Society (RNAS) growing cereals competition.
A total of 78 crops from 32 farms across the north and north-east were put forward for judging in the contest.
After champion fields were chosen in the various sections – winter barley, winter wheat, spring oats, spring malting barley and spring feed barley – an overall champion and reserve was selected by Iain Allan from Yara.
Leading the charge to take home the overall champion title was Alan Grant of Skillymarno, Strichen.
Mr Grant, who farms 700 acres with his brother David and nephew Scott, took the top title with the winning entry in the spring feed barley section.
No stranger to success in the contest, Mr Grant has previously won the overall title with winning blocks of winter barley and winter wheat, however this was the first time he won with spring barley.
He said the winning 65-acre crop of Propino was looking well, with spring barley harvest set to start in the next few weeks.
"I have finished my winter barley and finished my oilseed rape last week," said Mr Grant.
"I'm well pleased with them; if only the weather was a big kinder."
And when asked what the key to success was, Mr Grant said: "Attention to details makes a good crop a special crop. That's the key with every pass."
Standing reserve overall in the contest was the second placed spring feed barley entry.
This was a block of Planet from G. and B. Walker, Newton of Lewesk, Old Rayne.
The full results were:
Winter barley: 1 – Alex Reid, Mill of Haulkerton, Laurencekirk, with Orwell; 2 – J. Y. Middleton and Sons, Balbegno, Fettercairn, with Tower; 3 – D. and A. Grant, Skillymarno, Strichen, with Cassia.
Winter wheat: 1 – J.Y. Middleton and Sons with Viscount; 2 – W. and F. Webster, Loanhead, Cornhill, Banff, with Monroe; 3 – Alex Reid with Beluga.
Spring oats: 1 – W. and F. Webster with Aspen; joint 2 – Stewart Ross, Craskins Farm, Tarland, with Canyon, and Douglas Sharp, Tavelty Farms, Kintore, with Canyon.
Spring malt: 1 – J. Y. Middleton and Sons with Concerto; 2 – Alex Reid with Laureate; 3 – Johnathan Stewart, Nether Balfour, Drumoak, with Laureate.
Spring feed: 1 – D. and A . Grant with Propino; 2 – G. and B. Walker with Planet; 3 – J. S. Willox, Banks Farm, Fyvie, with Irina.
Other prizes included the best less-favoured areas crop, which was awarded jointly to Stewart Ross for a block of Concerto spring feed barley, and Adam Watson, of Darnford, Durris, for Propino spring feed barley.
Lastly, the prize for the best crop from an entrant under the age of 30 went to Johnathan Stewart's block of Laureate spring barley.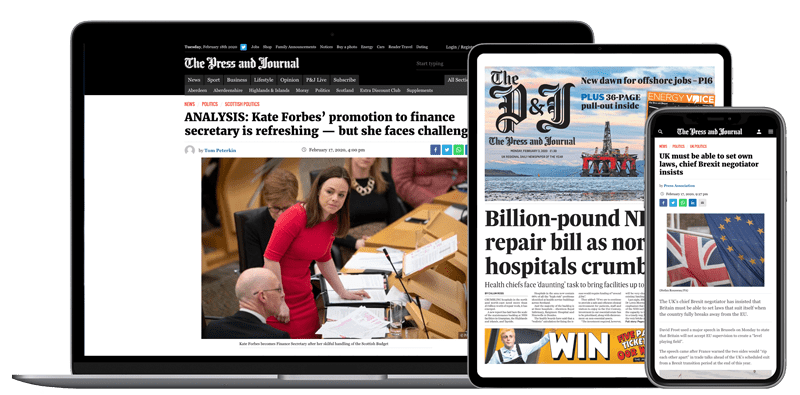 Help support quality local journalism … become a digital subscriber to The Press and Journal
For as little as £5.99 a month you can access all of our content, including Premium articles.
Subscribe