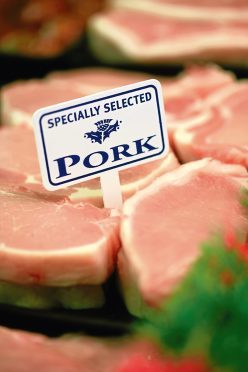 Scottish pig farmers being forced to send their pigs south of the border for slaughter as a result of the Brechin abattoir fire will not loose out on Specially Selected Pork status, Quality Meat Scotland (QMS) has confirmed.
The red meat levy body said it had been working with representatives involved in the Quality Pork Limited Brechin pig abattoir – Tulip Ltd, Scottish Pig Producers and Scotlean – following a fire at the plant earlier this month.
"Clearly this is a blow for the Scottish pig industry and it is particularly galling that this damage has occurred soon after the opening of the increased capacity at the site following a period of significant investment," said QMS Jim McLaren.
"The processing capacity at Brechin accounts for around two-thirds of the pigs slaughtered in Scotland and QMS is keen to support the Scottish pig and pork industry to limit the impact of the temporary closure of this abattoir, including any animal welfare implications."
He said QMS had granted a temporary derogation to allow pigs eligible for the Specially Selected Pork brand to be slaughtered in an abattoir in England and maintain the brand, until the Brechin plant is operational again.
The Specially Selected Pork brand, which is run by QMS, is present on meat from Scottish pig farms under quality assurance schemes supported by the Scottish SPCA.
The granting of the derogation follows an inspection visit this week to Tulip's Ashton processing plant, near Manchester, by QMS, the Scottish SPCA and assurance certification provider Acoura.
Mr McLaren said the derogation was subject to stringent conditions and it will be reviewed weekly.
"QMS has very carefully considered the wider implications of this decision and also sought advice relating to animal welfare from the Scottish SPCA," added Mr McLaren.
"The fire at the QPL premises at Brechin – which is responsible for over 60% of the Scottish pig slaughter capacity – has created an exceptional set of circumstances.
"Our decision to grant a temporary derogation reflects that exceptional situation and has been taken in the best interests of the Scottish pig industry and the Specially Selected Pork brand."
The QMS announcement coincides with news that Scottish Government has secured a dispensation from the Department of Transport, which will enable more Scottish pigs to be transported south for slaughter.
The department has extended drivers' hours – read the full story on page six.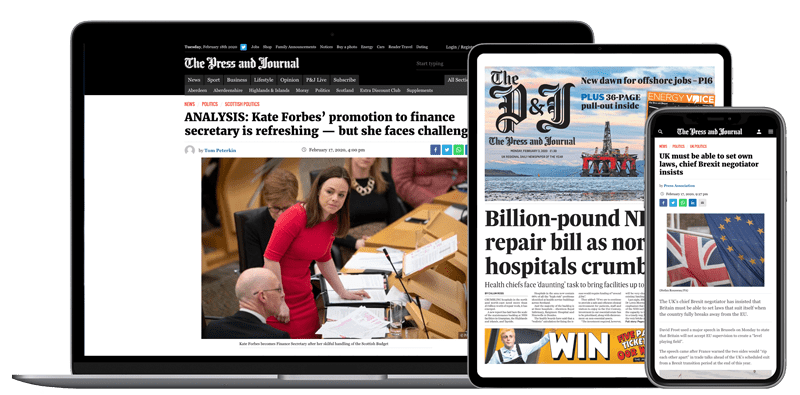 Help support quality local journalism … become a digital subscriber to The Press and Journal
For as little as £5.99 a month you can access all of our content, including Premium articles.
Subscribe