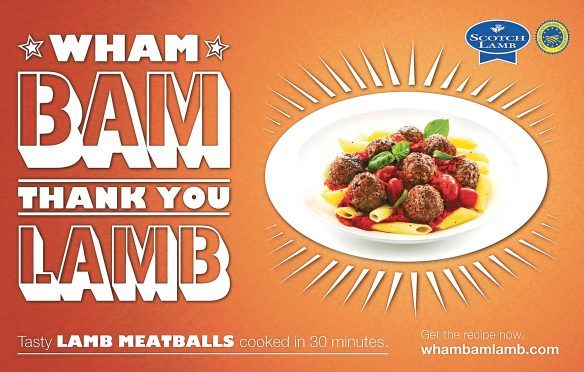 A 10-week long campaign to get more Scots cooking tasty, quick meals with Scotch Lamb has been launched by Quality Meat Scotland (QMS).
The red meat levy body, which oversees and promotes the Scotch Lamb, Scotch Beef and Specially Selected Pork brands, said its highly successful Wham Bam Lamb campaign would run again this year, following its success in the past four years.
It is expected to reach almost 4million consumers and 92% of Scottish families.
QMS marketing controller, Suzie Carlaw, said promotional activities were planned to showcase Scotch Lamb as a versatile ingredient ideal for busy families to enjoy as a mid-week, meal.
Quicky and easy lamb recipes being promoted include meatballs, stir fries, biryani and kebabs.
According to QMS, last year's campaign resulted in a 10.5% increase in the value of identified Scottish-origin lamb sales.
The levy body has urged farmers and crofters to get involved by becoming Scotch Lamb ambassadors.
They will be tasked with promoting Scotch Lamb to shoppers and invited to take part in a range of in-store sampling events at Morrison, Aldi and Costco stores across Scotland.
Ms Carlaw said: "Our campaign encourages shoppers to make the most of a meat which is bursting with flavour and such a great ingredient for a whole range of tasty dishes that can be cooked in under 30 minutes.
"Scotch Lamb PGI as a brand is recognised by 79% of our target market and this year's campaign is a fantastic opportunity to really inspire Scots about this national treasure of a natural ingredient which our farmers are very proud to produce."
She said the campaign's promotional activities would run in conjunction with Love Lamb Week – a UK-wide initiative to celebrate lamb, which runs during the first week of September – and Scottish Food Fortnight, which kick starts on September 2.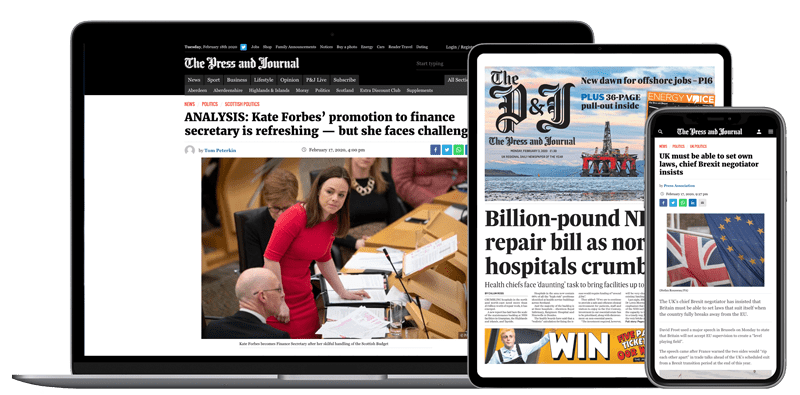 Help support quality local journalism … become a digital subscriber to The Press and Journal
For as little as £5.99 a month you can access all of our content, including Premium articles.
Subscribe