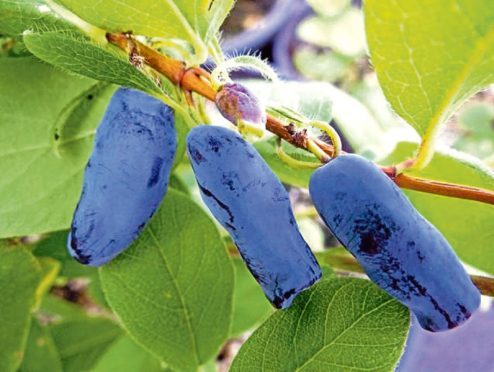 Two Scottish agricultural research institutes have received funding to help develop projects to boost the venison and soft fruit industries.
Interface, the matchmaking service for businesses and universities, has awarded £10,000 between the Moredun Research Institute and the James Hutton Institute.
The Moredun's project, which is being run in conjunction with the Scottish Venison Partnership, is looking at the development of an ELISA test, to use alongside the current skint test, for tuberculosis (TB) in deer. It is hoped a more effective testing regime for TB will improve the commercial viability of farmed venison.
Meanwhile, the James Hutton Institute is carrying out a project to try and fully understand the agronomic requirements of honeyberries.
In conjunction with Scottish berry growers and volcanic rock dust fertiliser firm REMIN, the institute sets out to fully understand the growing requirements of the crop.
Interface also awarded £15,000 to two tourism projects across Scotland.
The University of the Highlands and Islands was given £5,000 to test the validity of a new co-operative tourism venture – slow adventure – which encourages people to enjoy and experience the outdoors at a slower pace.
Edinburgh Napier University and Heriot-Watt University were also given £10,000 for a project looking at the tourism requirements of people over the age of 75 in Edinburgh.
Interface's Suzanne Dawson, said: "Encouraging new products, services and processes is at the heart of what we do and can lead to positive impacts on Scotland's economy, both in cities and rural areas."