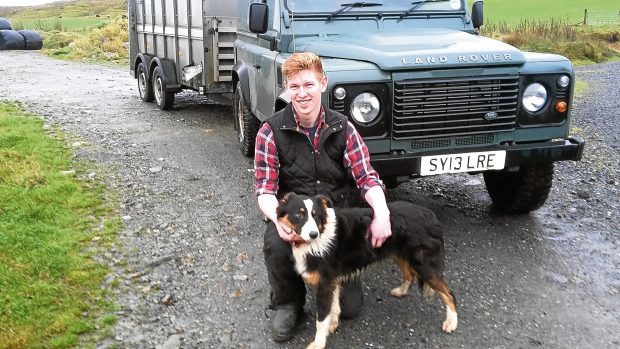 Lantra Scotland is on the hunt for nominations for its Land-based and Aquaculture Learner of the Year awards.
The awards, which have been run by the skills council for the last 16 years, are open to learners in agriculture, aquaculture, equine, fisheries management, environmental conservation, game and wildlife, horticulture, trees and timber, and land-based engineering.
Other awards categories include higher education, school pupil, rural secondary school and modern apprentice of the year.
Earlier this year, a young farmer from Shetland was named the best agricultural trainee in Scotland at the 2017 awards ceremony.
Jakob Eunson, who hails from East Voe, was the winner of the agriculture category in the awards. At the time of winning the award, he was studying livestock production through Train Shetland while working as an apprentice farmer at Uradale Farm in Scalloway.
Lantra Scotland director Kevin Patrick encouraged lecturers and employers to nominate talented young individuals for this year's awards. The closing date for nominations is November 10.
He said: "With all the incredibly diverse and rewarding careers available in our land-based, aquaculture and environmental conservation industries, it's clear the sector makes a significant contribution to Scotland's economy, particularly in rural areas.
"By recognising the country's top learners, their employers and training providers, our awards can highlight the hard work and achievements of everyone involved. Ultimately, we want to ensure that our industries are supplied with the very best talent, bridging skills and recruitment gaps to build a vibrant and successful economy."