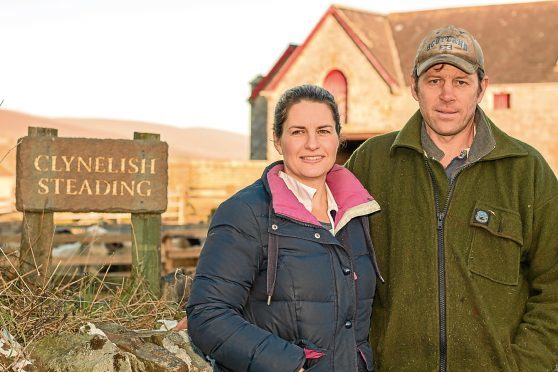 Making best use of grass to maximise output and keep costs down will be the focus of the next Sutherland Monitor Farm meeting.
New Zealand grazing consultant and vet Trevor Cook will be the guest speaker at the meeting on Wednesday, September 13. He will explain how producers can set up a grazing management system on their own farms and crofts, and outline the benefits and profits in such systems.
Mr Cook has shared his expertise with the Sutherland Monitor Farm hosts – Vic and Jason Ballantyne, who run Clynelish Farm, near Brora.
Mr Ballantyne said: "One of the things Trevor does extremely well is make you appreciate how important it is to manage your grass correctly and how planning ahead can help you get the most from it."
The Ballantynes will also share their recent store lamb sales data with farmers at the meeting, and compare it with data from last year's sales.
Mr Ballantyne said: "We are really quite pleased with the price we got for this year's store lambs. Although trade was slightly down this year, our lambs averaged £53.43, which was slightly higher than 2016."
The meeting begins at Brora Golf Club at 11am and concludes at the farm.