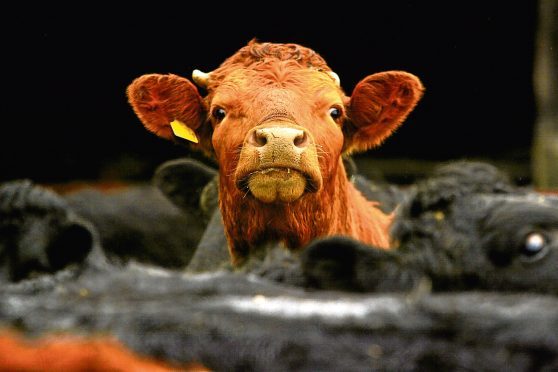 An imported bull at the centre of a Bluetongue virus alert on a Stirling farm has tested negative for the disease.
No further action will be taken on the farm, but the threat still exists on a Dumfries unit, and all livestock producers have been reminded of the danger of importing stock from Bluetongue-infected areas of France – even when they follow all the rules.
NFU Scotland president Andrew McCornick issued a statement calling on all producers to be vigilant and to source stock responsibly following the news that Bluetongue virus had been discovered in a consignment of imported cattle.
He also called for appropriate support and resources to be directed to the veterinary surveillance system to monitor and stamp out the disease as soon as possible.
"Bluetongue is a notifiable disease and I remind all Scottish livestock keepers to seek veterinary advice on the diseas," said Mr McCornick.