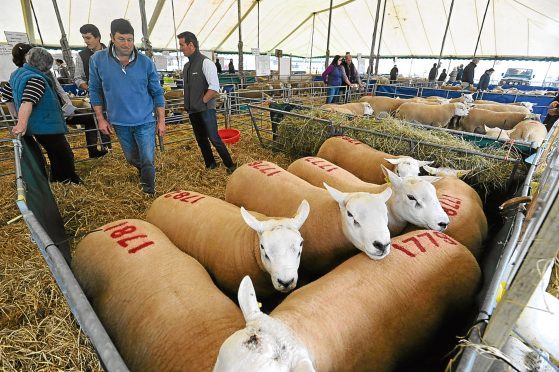 A new health and nutrition guide to accompany ram purchases should be developed to ensure commercial sheep producers are getting the most out of their tups, claims a new report from the National Sheep Association.
The report, by independent sheep consultants Lesley Stubbings and Kate Phillips, looked at the longevity and welfare of rams based on surveys of almost 600 UK sheep flocks. If found that rams were only lasting an average of 3.8 years on commercial farms. It concluded that there was scope to improve the working lives of rams in commercial flocks if farmers gave them the attention they deserved, both in terms of health and nutrition.
Ms Phillips said although health status was important to farmers before buying a new tup, there was a lack of knowledge about the health and feeding regime of the tup beforehand.
The report also revealed that routine vaccination of rams was not widespread and tups were losing on average 9% of their bodyweight while working, highlighting a need for more accurate guidance on ram nutrition. "Rams face considerable challenges, often moving from the relative luxury of a pedigree flock to the rigours of working life on their new farm," said Ms Phillips. She said a "clean bill of health" document could be developed for sales to allow vendors to give purchasers advice on future health treatments and nutrition.