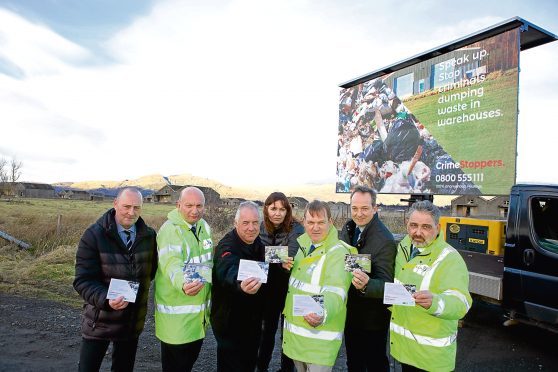 A new campaign encouraging members of the public to anonymously report illegal dumping of waste in farm buildings and warehouses has been launched by Crimestoppers.
The campaign, run in partnership with environment agency Sepa, aims to tackle the increase of criminals using warehouses and farm buildings to dump their waste.
According to Crimestoppers, waste criminals operate across Scotland's cities and countryside offering to remove waste cheaply before dumping it in empty warehouses, fields or farm buildings.
The charity estimates that waste dumping incidents could cost in excess of £1million when the costs of clean-up, disposal, building repairs or demolition, and public services are accounted for.
"We are asking the public and waste industry operators to be alert and speak up anonymously if they suspect or know someone involved in dumping waste illegally," said Angela Parker from Crimestoppers. "This is a hidden crime that can potentially harm us all, whether we live in the city or countryside. We urge anyone who has information about the perpetrators of this crime to contact us 100% anonymously."
Sepa chief executive, Terry A'Hearn, said there was an onus on farmers and landowners to keep an eye on the activities of their tenants. He said: "The reality is that illegal stockpiling is on the rise and often on an industrial scale.
"It's imperative that landowners carry out proper checks on prospective tenants and stay vigilant for suspected criminal activity, as ultimately the burden and cost of clearing waste falls on the owner."
He said by reporting suspicious activity to Crimestoppers, on 0800 555 111, people would alert authorities of criminal activity and allow the agency to map the scale of waste crime in Scotland.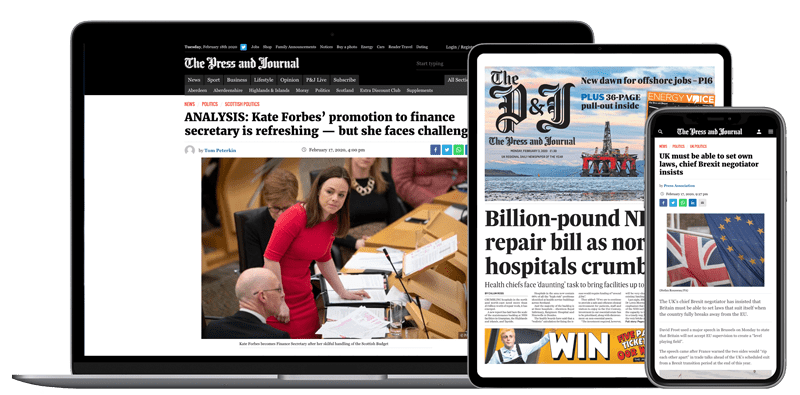 Help support quality local journalism … become a digital subscriber to The Press and Journal
For as little as £5.99 a month you can access all of our content, including Premium articles.
Subscribe