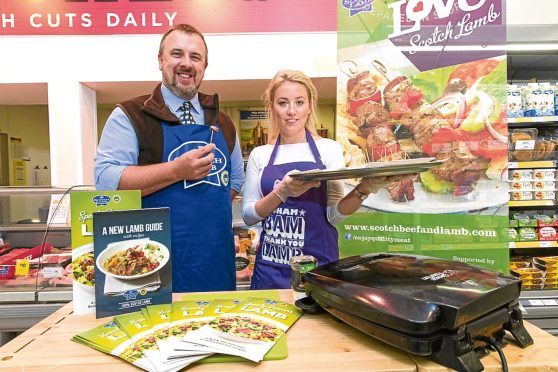 An industry-wide campaign to get more shoppers buying Scotch Lamb resulted in a 38% increase in retail demand for Scottish-origin lamb.
This year's Wham Bam Lamb campaign, which ran over a 12-week period in the autumn, encouraged shoppers to add Scotch Lamb to their weekly shopping lists more often.
It was organised by red meat levy body Quality Meat Scotland (QMS) and supported by sheep farmers across Scotland, who took part in tasting sessions in a number of supermarkets.
Figures from Kantar Worldpanel show that in the 12-week period to November 5, retail sales of Scottish-origin lamb in Scotland increased by 38.2% compared to the same period last year.
Overall retails sales of lamb in Scotland during the campaign period increased by 3.5% in value terms, and the average price of Scottish-origin lamb increased by 13.2% to £10.01 per kilo.
QMS said the campaign also resulted in a 27% volume increase in the number of people buying lamb, and shoppers were reported to be buying it more often. "The primary focus of this campaign was to demonstrate how simple and quick it is to cook delicious, nutritious, mid-week family meals with Scotch Lamb and the results clearly show that during the campaign, the Scottish public are increasing their consumption," said QMS marketing controller Suzie Carlaw.
"It's also really encouraging that the figures show there is a strong demand for chops, steaks and mince from the younger generation which highlights that they don't just view lamb as a Sunday meal but as a mid-week meal too."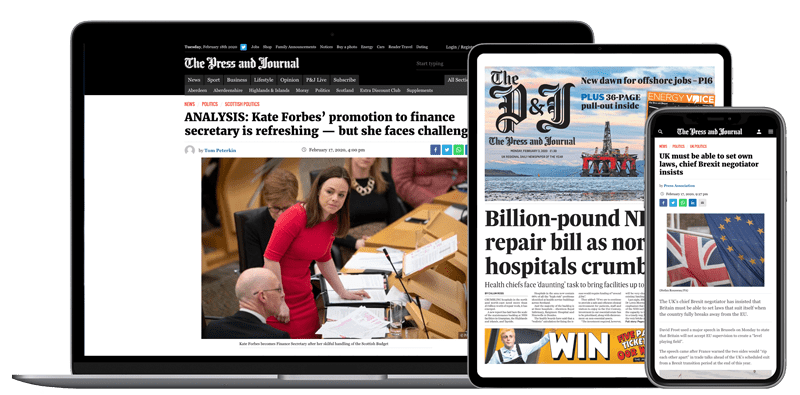 Help support quality local journalism … become a digital subscriber to The Press and Journal
For as little as £5.99 a month you can access all of our content, including Premium articles.
Subscribe