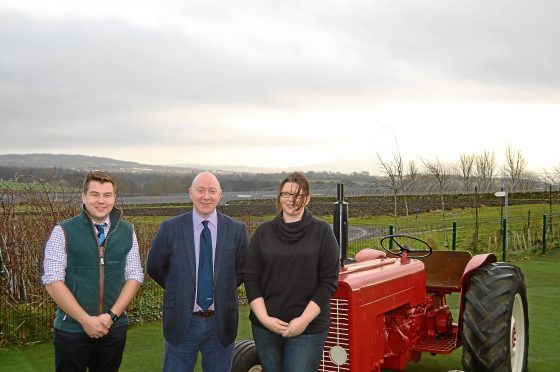 NFU Scotland is funding two young farmers to attend next week's Oxford Farming Conference.
The event, which is viewed as the annual scene-setter for UK agriculture, takes place on January 3-5, 2018, at Oxford University.
Two young people have won funding to attend the event with NFUS vice-president Gary Mitchell, after winning a letter-writing competition. In return for having their travel expenses, accommodation and conference ticket paid for, they must write a short piece for the union's membership magazine and commit to speaking at four NFUS regional events in the year ahead.
"The two winners are hugely enthusiastic about the future of farming. They know that we all need to change and adapt to circumstances," said Mr Mitchell. The winning pair are Lanarkshire farmer Jen Craig and agricultural student Ben McClymont from Dumfries.
Ms Craig, who works full-time on her family's hill farm at Crawford, is chairwoman of the NFUS Clydesdale committee, a member of the union's Forth and Clyde regional board, less favoured areas committee, and new generation group.
Mr McClymont is from Dumfries. He is completing his BSc (Hons) in agriculture and is a member of the Scottish Association of Young Farmers., where he is chairman of Lower Nithsdale YFC and a member of the association's agri and rural affairs committee.