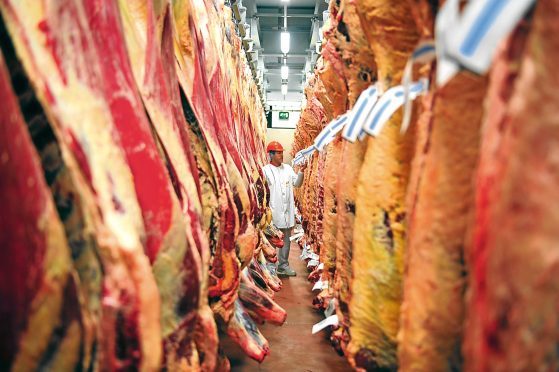 Scotland's red meat industry has issued a desperate plea to farmers and crofters to produce more livestock.
According to the president of the Scottish Association of Meat Wholesalers (SAMW), Frank Clark, previous pleas for more livestock remain "frustratingly out of reach as the old year comes to an end".
"Just as house buyers are encouraged to think 'location, location, location' when considering a new investment, our members see a sustained and reliable upturn in livestock numbers as the number one requirement for the future success of Scotland's red meat industry," said Mr Clark.
"The fact that an increase in livestock numbers is also our second and third most important 2018 requirement, puts everything else our industry will face next year into its proper context, including Brexit."
He said the association's Brexit wish list included a good red meat deal, ideally agreed in 2018, a reduction in red tape and a more collaborative approach from regulatory authorities.
"For most of our members, however, the overwhelming need for a stronger supply of Scottish livestock is the issue which overhangs red meat business planning and investment decisions as never before," said Mr Clark.
"While Brexit continues to dominate the business and political landscape, generating questions over future trading routes, tariffs and market access, it's the persistent and damaging shortfall in domestic livestock supplies which is actually posing the biggest threat to the future of Scotland's red meat industry."
Reflecting on 2017, Mr Clark said the sector had secured good progress in the year, through the gaining of BSE negligible-risk status in July. "We also secured a 9% growth in beef export values, alongside a 4% increase in export volumes, both excellent figures," he added.