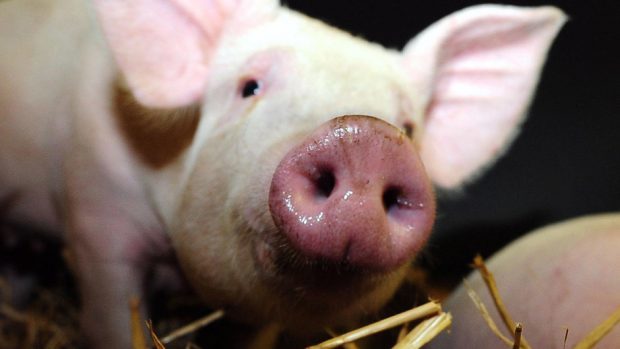 The largest order yet of frozen boar semen from the UK to China is set for export later this month.
Deerpark Pedigree Pigs in Northern Ireland has secured an order to ship consignments of frozen semen to China, along with a deal which involves the company training Chinese staff in artificial insemination and semen handling.
Deerpark is owned by brothers Nigel and Robert Overend, who arranged the latest export deal with support from the Department for International Trade and UK Tag – the export arm of the British Pig Association (BPA).
The brothers use a secret process for freezing, thawing and inseminating the semen, and their most recent Chinese order for 2,000 straws follows smaller shipments.
"This customer started with a small order of 100 straws in order to test the water," says Nigel Overend. "When they were confident they would achieve high conception rates, they moved on to much larger orders."
The semen will be largely destined for Chinese multiplication units which produce high genetic merit breeding stock for commercial herds.
Robert Overend said: "In many cases, the technicians trained by Deerpark are achieving conception rates far beyond anything they have had from any other country before."
He said the company had experienced a 300% increase in its frozen semen sales in the past two years, driven largely by exports.