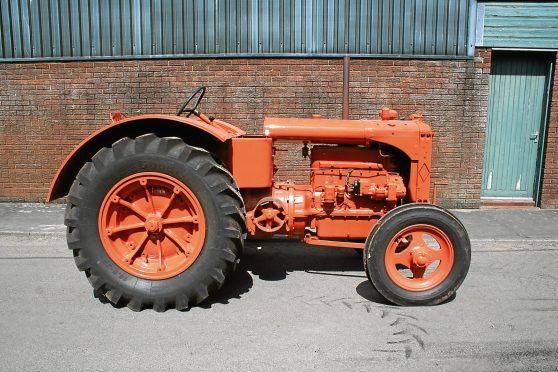 Scotland has longed for an off-season, large-scale indoor show dedicated to the veteran, vintage and classic tractors and farm machinery movement.
Ever since the Millennium Century of Farm Power exhibition at Ingliston in 2000 enthusiasts have longed for a similar type of event in Scotland.
Later this year this will happen when Mark Woodward brings his Tractor World Show to the Royal Highland Showground at Ingliston, Edinburgh, on March 24-25.
Formerly held at Lawrie and Symington's premises at Lanark in September, the event outgrew itself.
Now it moves to a roomier site in the east at a quieter time in the calendar, which will hopefully help establish the event as a regular on the circuit.
These tractor world shows often draw a huge number of traders involved with the movement including new and used parts, lubricant and paint suppliers, book and DVD specialists, and model retailers.
Pentland Auctions, which is holding an auction on the first day of the event, has already got a number of iconic lots entered from parts and models to full-sized tractors and vehicles and farm machinery.
The indoor and outdoor event will have many exhibits on view with many forward for judging. Some top restored machines will sit alongside some real rare birds providing a great spectacle for visitors.
Some of the highlights for this event include 100 years of John Deere, model displays, stationary engines and horticultural machinery, classic plant and a classic truck and van show.
Vintage clubs – both national and regional – will also be in attendance.