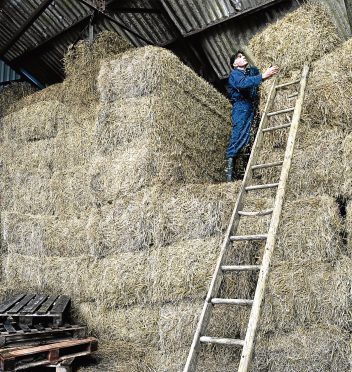 A new campaign has launched urging farmers and crofters to assess the risk involved in everyday farming tasks.
Rural insurer NFU Mutual has teamed up with farm safety charity, the Farm Safety Foundation, to highlight the risks of everyday farm tasks which can lead to accidents through its #PledgeForChange campaign.
"By creating awareness of the importance of farm safety when carrying out regular tasks such as bringing down bales from a stack, working near PTO shafts, and using all terrain vehicles, we want to improve the safety of farms across the UK," said Ian Jewitt, managing director of NFU Mutual Risk Management Services.
"As NFU Mutual's risk management services provider, we regularly see hazards and risky ways of working which could lead to tragic accidents.
"Unfortunately, today's farmers are under huge pressure to get work done, often alone, and familiarity does breed contempt when we do the same tasks day in day out – and eventually luck runs out and the result is horrific injuries and fatalities."
The #PledgeForChange campaign focuses on highlighting the risks of working at height, working with farm machinery, in particular PTOs, working with livestock, and using all terrain vehicles. Stephanie Berkely , of the Farm Safety Foundation, said 27 farm workers lost their lives in the workplace in the UK in 2016/17 and many more experienced life-changing injuries.
She said: "While UK farmers are among the best in the world, farming continues to have the poorest safety record of any occupation – the industry accounts for 1.5% of all workers, but 15-20% of all worker fatalities, according to the latest Health and Safety Executive figures.
"We are happy to support NFU Mutual's campaign and spread the message on the need to make everyday tasks safe.
"We want the farming community to take note, share and put into practice the topics we outline to help change behaviours towards farm safety."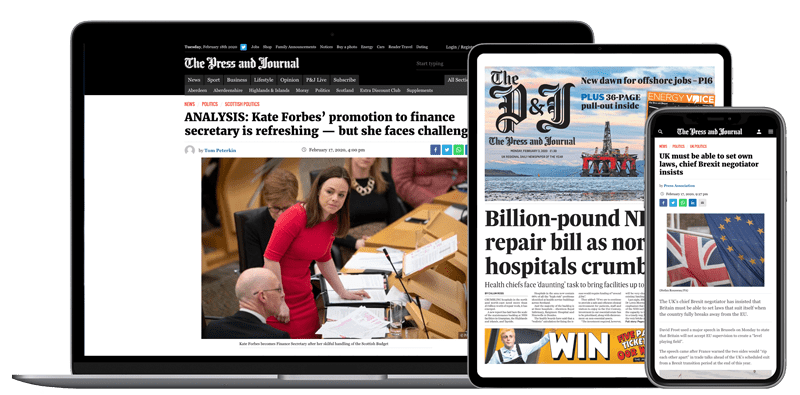 Help support quality local journalism … become a digital subscriber to The Press and Journal
For as little as £5.99 a month you can access all of our content, including Premium articles.
Subscribe