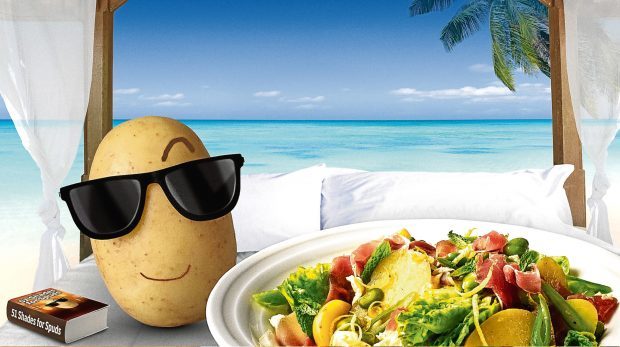 Farm levy body AHDB has announced plans to restructure its exports, trade and consumer marketing teams in a bid to save more than £750,000 over two years.
The proposals, which will involve some roles being made redundant and new roles being created, will have "minimal impact in Scotland", claims AHDB.
The farm levy organisation collects levy money in Scotland for potatoes, dairy, cereals and horticultural crops.
It said the restructuring was driven by a desire to move to a more agile and streamlined approach to consumer marketing campaigns, enhanced relationships with retailers and an export team "ready to seize post-Brexit opportunities to open new markets".
AHDB's chief officer for communications and market development, Christine Watts, said export and marketing work by the organisation totalled around £16million per year.
During the 2018-19 financial year, the total projected spend for consumer marketing, trade marketing, education and nutrition work is £10.3million. An additional £5.8million will be spent on exports work.
"We need to invest this money in the most efficient and effective way and, in a post-Brexit world, we need to be structured to deliver where we can make the most positive impact," said Ms Watts.
"Our marketing work must be relevant to the consumer and delivered in a way that reaches them effectively, with investment in talented people to deliver digital, online and social media campaigns."
She said the aim of the restructure, which is due for completion by April, was to deliver savings in excess of £750,000 over two years – all of which will be reinvested into communications, events, online promotion, export and domestic marketing campaign activity.
"The proposed restructure is likely to see a small number of redundancies but will also offer new opportunities. These include, among others, the creation of a new head of domestic marketing role charged with delivering a single overarching consumer marketing offering for all of AHDB's sectors. There will also be new roles in our digital and international events teams to proactively promote products at home and abroad," added Ms Watts.
"In addition, there will be new heads of export roles for the red meat sector based on high growth markets like Asia Pacific, Europe, Middle East/Africa and, longer term, the Americas."