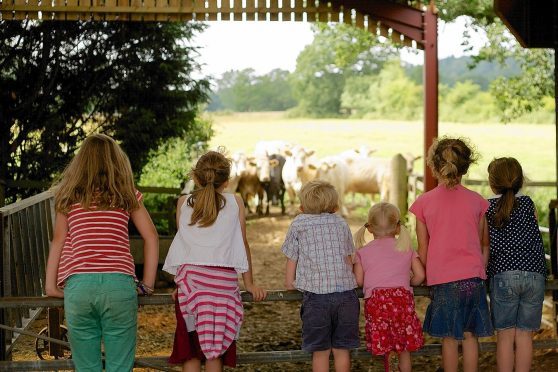 Almost three in four people who attended an Open Farm Sunday event last year are now more actively looking for British produce, according to a new survey.
The survey, carried out by Open Farm Sunday organisers LEAF, also found that 89% of those who attended the event said they felt more connected to the farmers that produced their food, and 91% said they were more appreciative of the work farmers do.
LEAF's Open Farm Sunday manager, Annabel Shackleton, said the event was a great way for farmers to show the public what they do.
"With 84% of respondents who visited a farm for LEAF Open Farm Sunday in 2017 saying that it had changed the way they think about farming, we are urging all farmers to take part this year on June 10," she said.
She said a range of resources was available for farmers wanting to host an event and of the farms registered to take part so far, more than half are first-time hosts.
North-east farmer Bill Keir, who hosted an event for the first time last year, said it is an opportunity for farmers to directly tell their story in an environment that many have never experienced.