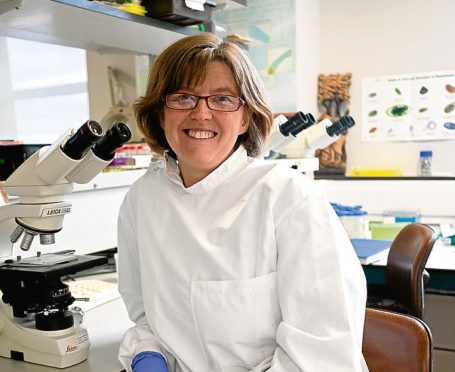 Scottish scientists have been awarded funding to develop a blood test to detect small redworm parasites in horses.
The research funding was given to the Moredun Research Institute by the Horse Trust, which has also tasked the organisation with investigating a saliva-based adaption of the test.
The test is in development at Austin Davis Biologics Ltd – the service provider of EquiSal Tapeworm testing – and the research project will also involve input from the Gluck Equine Research Center at the University of Kentucky.
Small redworms – cyathostomins – are extremely common and horses with many immature worms in their guts can develop sever colitis, which can be fatal.
Moxidectin is the only worming product used to tackle the worms, and in order to protect its effectiveness targeted treatment programmes are required.
Moredun said direct methods for detection of all stages of small redworm did not exist, and the availability of a diagnostic test would enable informed treatment decisions by vets.
"We are delighted to have received this funding – the future availability of these tests will revolutionise the way in which veterinarians approach small redworm control in horses," said Professor Jacqui Matthews of the Moredun.
Horse Trust chief executive Jeanette Allen said: "This important project will move forward the availability of diagnostic tests to detect larval cyathostomins which will be a significant advance to guide treatment decisions."