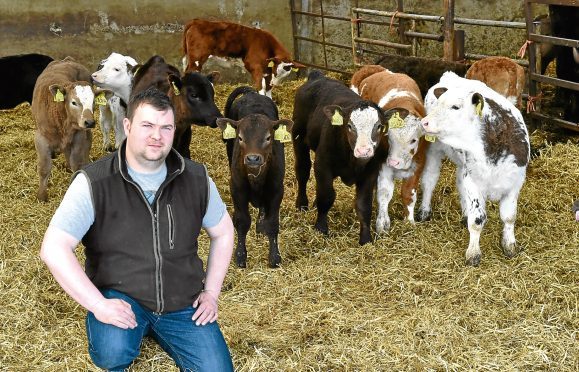 A series of videos for youngsters interested in a career in agriculture has been created by the Scottish Association of Young Farmers' Clubs (SAYFC).
The organisation said the new videos, which are available to watch on its website and the YouTube channel, were created as a result of £20,000 in additional funding awarded to it by the Scottish Government in October 2016.
It said the launch of the career videos comes at a crucial time when there is a real need to encourage the next generation of farmers into the industry.
SAYFC agri and rural affairs chairman Duncan Morrison, who farms near Banchory, said: "As we all know, agriculture is hugely important to Scotland and its rural communities. It's vitally important that we continue to encourage young people to pursue a career in agriculture.
"As the industry evolves there will be more and more opportunities for exciting careers in the industry on top of what we have already. SAYFC are very grateful to the Scottish Government for their support in this initiative, which we hope will highlight what a diverse industry it is to work in."
He said the collection of 16 videos highlighted a wide variety of careers in the sector.
They feature interviews with people active in the industry and set out to offer an insight into that person's specific job, personal journey into the role, and the many benefits they have gained from being in their chosen career.
"Children and young people need to be made aware of the many careers that can be pursued within the agricultural industry and to highlight the various routes that can be taken to get there," added Mr Morrison. "Choosing a career in farming and food production is hugely rewarding as well as providing much needed support for the rural economy."