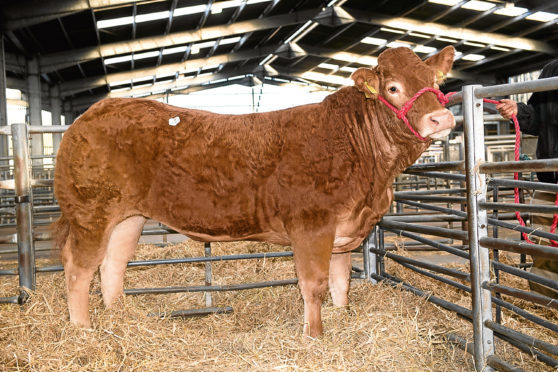 A number of breeders from the north and north-east snapped up new stock at a major reduction sale of the Haltcliffe herd of Limousins at Carlisle.
Almost 80 lots went under the hammer at Harrison and Hetherington's Borderway Mart on behalf of Craig Ridley, Wigton, Cumbria.
Leading the sale at 8,000gn was January-2016 born in-calf heifer Haltcliffe Maria.
An AI daughter of Haltcliffe Hitec, out of Haltcliffe Bianca, she sold to R. Bartle, M. Cormack and P. Dawes of Dinmore, Hereford.
Next best at 6,500gn was seven-year-old cow Haltcliffe Gina with her eight-month-old heifer calf Haltcliffe Nellie at foot.
Gina is an AI daughter of Sympa, out of Haltcliffe Beauty. Her calf is by Ballyrobin Joop and she sold in-calf to Dinmore Jacot to an undisclosed buyer.
Other leading prices included 5,800gn for five-year-old cow Haltcliffe Hebe and her May-2017 born bull calf Haltcliffe Nugent at foot.
Hebe is an AI daughter of Cloughhead Umpire, out of Haltcliffe Dainty. Her calf is also by Ballyrobin Joop and she sold in-calf to the 30,000gn Swalesmoor Liam.
The buyer was the Cursiter family at Arwick, Evie, Orkney.
Thereafter father and son duo Neil and Stuart Barclay, who run the Harestone herd at South Road, Insch, paid 5,000gn for two-year-old in-calf heifer Haltcliffe Millie. By Haltcliffe Gentry and out of Haltcliffe Camilla, she sold in-calf to Haltcliffe Mozart.
At 4,500gn, the Robertson family of Fodderletter, Tomintoul, Ballindalloch, bought three-year-old cow Haltcliffe Jay with her February-2017 born heifer calf Haltcliffe Nattress at foot.
Jay is by Galant and out of Haltcliffe Gorgeous – a full sister to the 43,000gn Haltcliffe Ullswater. Her heifer is by Greenwell Fieldmaster and she sold in-calf to Swalesmoor Liam.
In total 31 cows and heifers served and/or suckling sold to average £4,223.71. Maiden heifers averaged £3,497.31 for 26 sold, and 22 maiden heifers averaged £2,920.91.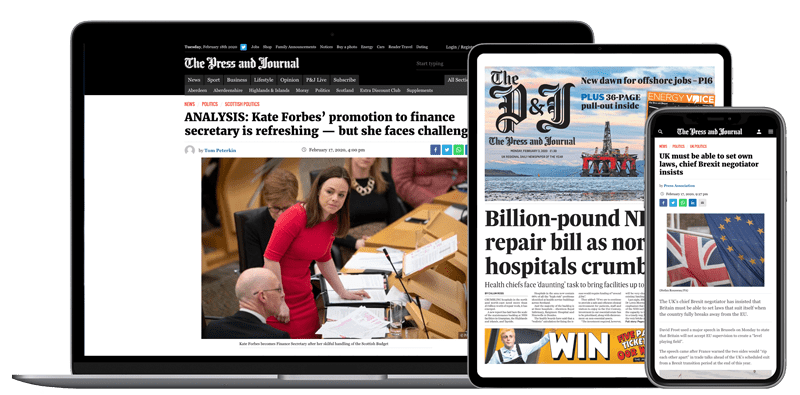 Help support quality local journalism … become a digital subscriber to The Press and Journal
For as little as £5.99 a month you can access all of our content, including Premium articles.
Subscribe