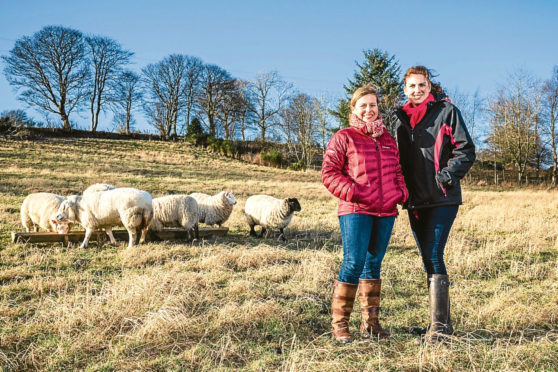 A global research project into the needs and views of rural young people has been launched by a pair of Scottish marketing professionals.
The Rural Youth Project is the brainchild of Jane Craigie and Rebecca Dawes of Aberdeenshire-based Jane Craigie Marketing.
The research project, which will focus on Scotland, England, Wales, Austria, Australia and the US, sets out to better understand young people aged between 18 and 28 living in rural areas.
It has been launched to coincide with the Scottish Government's Year of Young People in 2018 and it will combine an online survey, year-long in-depth video logs of between 15 and 20 people, and a Rural Youth Ideas Festival which is set to take place on a farm in Kinross in July.
"Rural young people are fundamental to the vibrancy, energy and economic outlook of rural places," said Ms Craigie.
"We wanted to better understand what young people perceive their challenges and opportunities to be, as well as gaining a better understanding of their degree of optimism for the future."
She said the project had received the backing of various organisations including Lantra Scotland, the Scottish Association of Young Farmers' Clubs (SAYFC), Scottish Enterprise and Scottish Rural Action. Ms Dawes, who previously worked for SAYFC before joining Jane Craigie Marketing, said there was a real lack of insight into rural youth.
She said: "The research to date amongst rural young people, both nationally and internationally, has been fragmented, but what we do know is that rural areas have a lower percentage of 16-34 year-olds and evidence suggests that migration of young people away from rural areas hinges on education, employment opportunities, housing and public transport availability – some of the many research areas that we are surveying.
"With so much emphasis on youth this year, we want to make sure that rural young people have a voice that will be heard, what better way is there to share their outlook?"
SAYFC chief executive Penny Montgomerie said: "Young people need to have the confidence to drive policy and influence decision makers on matters that impact them rather than relying on older generations to make presumptions on their needs."
The online survey part of the project is open until April 30.
It can be accessed at www.ruralyouthproject.com and everyone who completes the survey will be entered into a prize draw to win a pair of tickets to the TRANSMT Festival in Glasgow on July 8 or for ButeFest 2018.