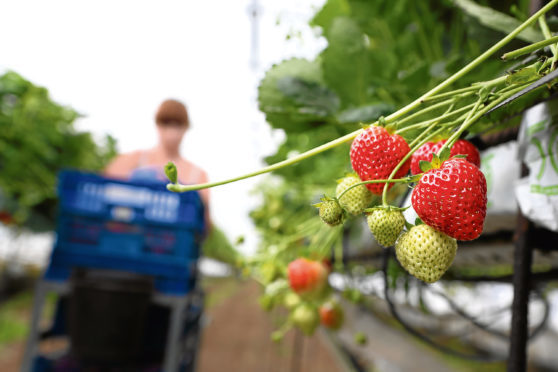 The importance of access to an EU migrant workforce was highlighted by Rural Economy Secretary Fergus Ewing during a visit to one of Scotland's largest egg producers.
Mr Ewing said non-UK European nationals accounted for around 3% of those employed in the rural economy, and in the food and drink growth sector – agriculture, fishing, aquaculture, and food and drink manufacturing – they account for 10,000 people.
Speaking during a visit to Glenrath Farms in the Scottish Borders, Mr Ewing said: "Any restrictions on access to EU workers would be significantly detrimental for the sector – potentially leading to reduced domestic produce in favour of imports.
"Retaining access to this talent pool via single market membership is essential to meet the needs of rural businesses."
Glenrath Farms managing director Ian Campbell said more than 52% of the company's workforce was from eastern Europe, and it was difficult retaining these staff since the Brexit vote.
He said: "Fear of the unknown and the potential cost of obtaining work permits is preventing our staff from making the decision to stay in Scotland for the long term."