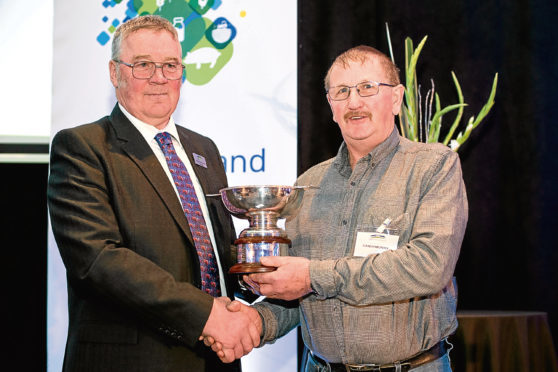 Sutherland crofting stalwart Sandy Murray has been awarded one of NFU Scotland's highest accolades.
Mr Murray, who is chairman of the union's crofting, highlands and islands committee, is this year's recipient of the John Miskelly Award.
The award is presented to someone who has shown outstanding commitment to NFU Scotland and the Scottish farming and crofting communities.
This year's recipient hails from Halladale where he is the tenant of four crofts, with six apportionments and shares in two common grazings.
Together with his wife, Debbie, Mr Murray has diversified the crofting enterprise to include a 14-bed bunkhouse, a clay pigeon shooting and laser combat centre, and a croft forestry development.
Loch Duich brand member Barney Macaskill, who is also vice-chairman of the crofting, Highlands and islands committee, said: "Sandy has been a champion for crofting for many years and his guidance, support and understanding of crofting is hugely appreciated. This award is welcome recognition of the work that Sandy has put into the union, and crofting in particular."