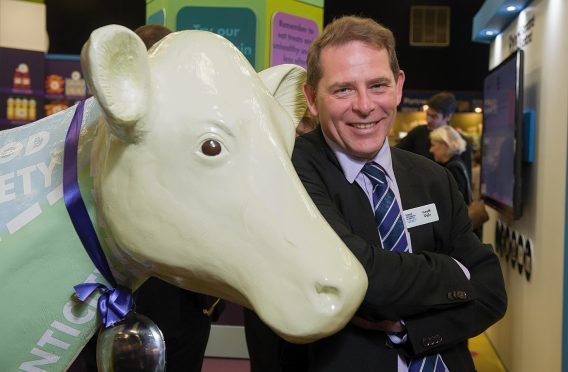 A new "pay-as-you-go" contract for meat hygiene inspection in meat plants is to be introduced by
Food Standards Scotland (FSS) at the beginning of April.
The move follows criticism of the inefficiencies involved in having inspectors on standby but not working when plants are not running.
FSS chief executive Geoff Ogle said the new contract would be an incentive for food business operators to improve their levels of efficiency.
"If there is less time (operating plants), they need less inspection time and less charge," he said.
FSS chairman Ross Finnie added it was up to the industry how they wished to organise their throughput but the new contract meant there were opportunities for operators to contain their costs with better time management. However, he added that the new contract system would not lead to a dramatic reduction in costs.
"The tender pricing, remoteness and rurality of the service that has to be provided in certain areas militates against that," he said. "If you look at the contract down south, very different economies of scale can be achieved, and you can't expect that to be replicated across the Scottish process."
The Scottish Association of Meat Wholesalers president, Frank Clark,
said his members welcomed the additional flexibility which is promised under the new payment system and the improved connection between charges and the actual time committed by FFS to provide in-plant services.
"Given that some businesses will benefit more than others, however,
due to the sectors in which they operate and the processes involved, it is impossible to assess the total value of this new approach by FSS.
"Nevertheless, this is a move which will help to strengthen the whole meat supply chain to the benefit of all involved in the production, processing and marketing of quality Scotch meat."