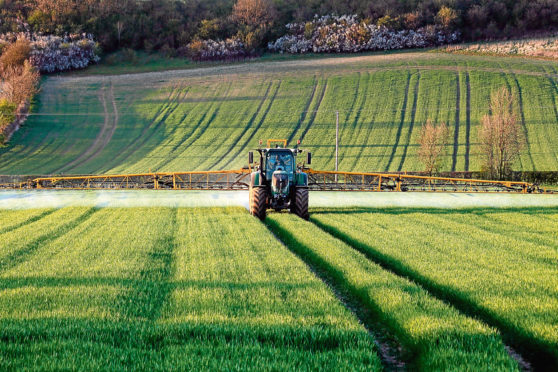 One of Britain's biggest arable businesses plunged into the red last year despite a boost in turnover.
Agronomy group Masstock Arable, which trades as Agrii, reported a pre-tax loss of £2.031million for the year ended July 31, 2017.
This is down from pre-tax profits of £5.222million the year before, and £6.997million in the year to July 31, 2015.
Accounts filed with Companies House reveal that the firm, which sells crop protection products and provides agronomy advice, enjoyed an increase in turnover to £297.036million, from £290.034million previously.
In his report accompanying the accounts, the company's chief financial officer, Spencer Evans, said the firm showed improved performance for the financial year with strong autumn conditions and a favourable spring.
"Both seed and chemical sales benefited from these conditions and the continued benefit of the company's integrated agronomy model," he added. "Masstock Arable (UK) Limited continued to strengthen its combined agronomy offerings through continued investment in research and development and key focus areas such as value-added applications that incorporate nutrient mapping, high-specification seed advice and varietal selection, precision applications and variable rate input prescriptions."
He said the firm incurred exceptional costs of £7.3million in the year due to termination payments arising from a restructuring programme. The accounts also reveal that the highest-paid director at the firm, which employed an average of 667 people in the year, took home a pay cheque of £953,000 in the year – up from £313,000 the year before.
Agrii's Scottish operations include bases at Arbroath, Croy, Forfar, Inverurie, Turriff and Perth.