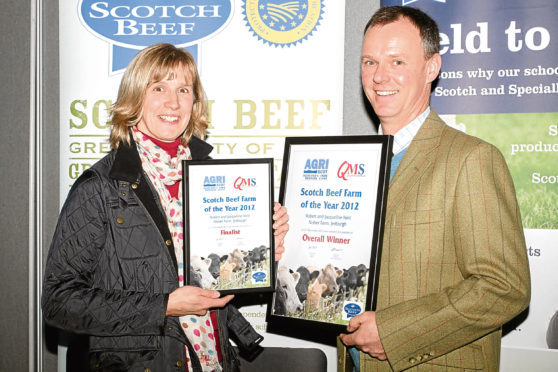 The North East of Scotland Farm Management Association is hosting its 50th anniversary dinner next month.
The event takes place on Thursday, March 8, in The Exchange at the Thainstone Centre, Inverurie.
The guest speaker for the evening is award- winning Borders farmer Robert Neill, who farms with his wife Jacqueline at Upper Nisbet Farm.
Mr Neill, who recently succeeded Laurencekirk farmer Andrew Moir to the role of AgriScot chairman, will provide an overview of his 1,560-acre farming enterprise on the Lothian Estate.
The family runs 320 spring-calving cows at Upper Nisbet, and all progeny is finished on home-grown cereals and fodder.
The farm also carries 840 acres of cereals on malting and seed contracts.
Tickets for next month's dinner, which cost £35, are available through association secretary Alison Mackie or from any committee members.
Ms Mackie can be contacted on 07732 879590 or by e-mail at northeastscotlandfma@gmail.com.
The dinner has a 7pm for 7.30pm start time, and the association's annual general meeting takes place beforehand at 6.30pm.