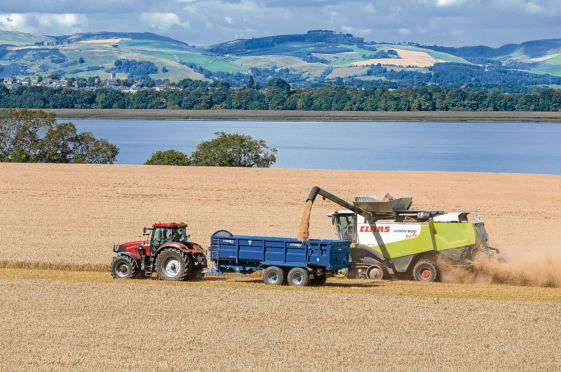 Russian, American, Scandinavian and French buyers are snapping up around 60% of the Scottish estates that come on the market, often in private deals.
Land agents Savills revealed the growing trend of foreign interest in Scottish land at the launch of its property outlook in Edinburgh and explained that investors from as far afield as Australia now view Scotland as outstanding value for money.
According to the company, at least two estates in Perthshire and the Highlands have been sold to Russians in the last 18 months, and the number of transactions taking place privately is growing.
The company's head of rural property, Charles Dudgeon, said: "There is now supreme wealth in a small number of individuals hands, and the value for money Scotland offers compared to other parts of the world is outstanding. It's unique and spectacular, offers huge scale and wilderness, sport and amenity. It's something globetrotting investors want a part of."
Meanwhile Scottish farmland is in demand from a new wave of Irish buyers who are looking predominantly at farms in the south-west, but also at properties across the country.
Mr Dudgeon said: "The dairy market seems to be well set to cope with Brexit. The south-west is a good dairying area, and the Irish property market is improving. There aren't as many Irish looking as there were 10 years ago but they're looking again in earnest because the south-west of Scotland is better value for money than land in Northern Ireland. In the 1980s and 1990s they started buying in the south-west and moved out from there, and I'm guessing, if the trend continues, the same will happen again."
Savills estates specialist Evelyn Channing added that Irish buyers were already looking in the north-east and the Borders for arable land.
However the availability of acres for sale in 2017 was 11% down on the previous year at around 40,000 acres. Mr Dudgeon attributed the drop to Brexit uncertainty and pointed to previous farm support regime changes as times when the market became restricted.
He added: "2018 could well be another year of restricted supply of land coming to the market."