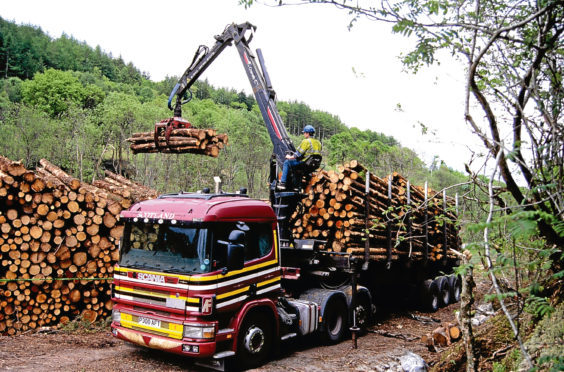 The Scottish Government's plans to create a single agency for forestry have met with a new strand of opposition, this time from the Forestry Commission Trade Unions (FCTU).
The forestry lobbying organisation, Confor, which has already expressed concerns that the creation of a single agency could have a significant financial impact on Scotland's £1billion forestry sector, welcomed the news and called on MSPs to vote against Amendment 39 to the Forestry and Land Management (Scotland) Bill when it is debated in the Scottish Parliament today.
Rural Secretary Fergus Ewing has given written assurances to the FCTU that there would be no compulsory redundancies when the proposed changes take place, and in a letter to union secretary, Sam Telford, he emphasised the government's ambition for the forestry sector, with target plantings increasing by 50% from 10,000ha each year to 15,000ha by 2025.
Mr Ewing added that the volume of timber to be harvested was predicted to rise by 14% over the same time frame.
He stated: "Ensuring that this growth is achieved sustainably requires enough people with the right skills, supported by good equipment, systems and processes. As you are aware, work has already started to review and develop skills among conservancy staff, who will be at the leading edge of this growth."
However Mr Telford replied that, in light of financial information that had been disclosed, his members did not support a sole forestry agency in Scotland. Confor chief executive Stuart Goodall said the recognition by the trade unions of the danger of a single forestry agency was "very welcome".
"Confor has made clear its concern about the very damaging financial impact of a single agency being created from the final bill, and it hopes that MSPs will not vote for that outcome," he said.
"I'm also pleased by the positive discussions between the trade unions and Scottish Government about the strong future for forestry in Scotland and the government's determination to deliver greater tree planting.
"Throughout the process of debating the draft bill, Confor has called for the protection and promotion of forestry expertise in government.
"It is hoped that this discussion will focus the minds of MSPs on delivering the appropriate structure to support Scotland's large and growing forestry and timber sector."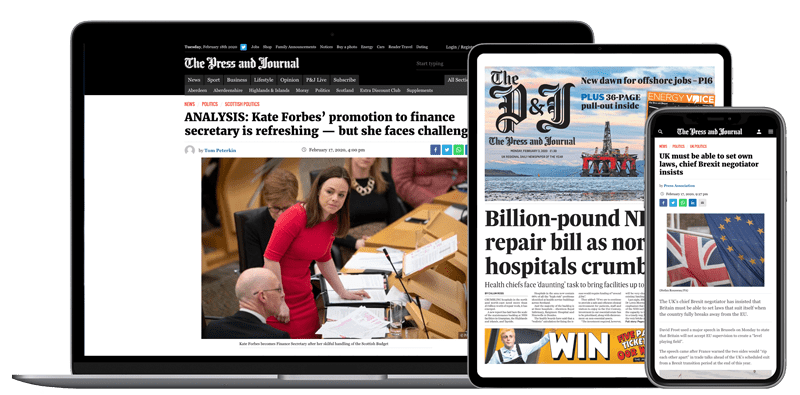 Help support quality local journalism … become a digital subscriber to The Press and Journal
For as little as £5.99 a month you can access all of our content, including Premium articles.
Subscribe