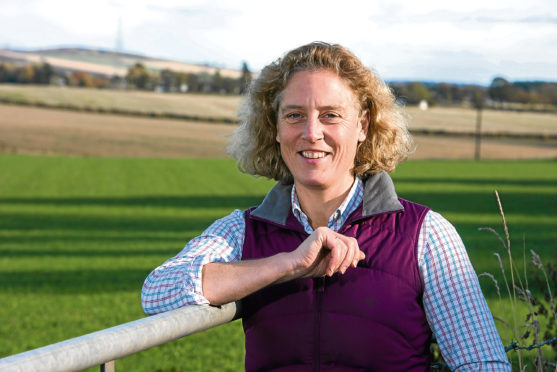 Advice on how to diagnose and treat liver fluke in sheep is the subject of a new video produced by Quality Meat Scotland (QMS).
The red meat levy body has teamed up with sheep vet consultant Fiona Lovatt to give an overview of the problems liver fluke can cause in sheep, and to highlight the practical steps farmers and crofters can take to minimise production losses from the parasite.
"Many farmers do not realise they have a chronic liver fluke problem until they have poor scanning results or they are faced with thin ewes," said Ms Lovatt. "Don't try and guess what the issue is – take muck samples from thin ewes at scanning time or before turnout and check if fluke are present."
She said liver fluke had a complex lifecycle as it uses both grazing livestock and mud snails as hosts.
"Adult fluke live in the bile ducts of sheep, or cows, and lay eggs, which pass out in the faeces and hatch into larvae on the pasture," said Ms Lovatt. "The larvae burrow into mud snails where they multiply. After one to three months, depending on environmental conditions, fluke leave the snail and encyst on grass for sheep or cattle to eat. Once inside livestock, the young fluke travel to the liver. Over the next 12 weeks they will develop to adults and again start laying eggs."
She said there were three types of flukicide to kill liver fluke, however only Triclabendazole will kill fluke at all stages of its life cycle. "Because of the risk of resistance to drugs, it is important to monitor fluke levels and to manage your grazing appropriately so you are not relying on drugs unless completely necessary."