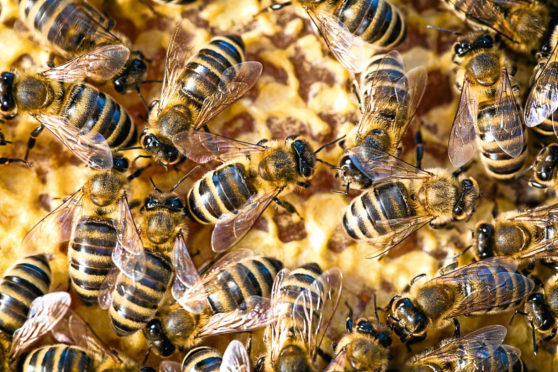 Scottish bee farmers and beekeepers have been urged to remain vigilant for signs of European Foulbrood (EFB).
This follows confirmation that the disease has been found in two colonies of honey bees in apiaries near Perth and Dumfries.
Scotland's chief veterinary officer, Sheila Voas, said: "This confirmation of EFB in Scottish bees is a timely reminder that bee farmers and beekeepers should be vigilant for signs of diseases as they go through their hives, they should maintain good husbandry practices at all times and notify any suspicion of disease to Scottish Government bee inspectors."
She advised all beekeepers to register on the government's national bee database, BeeBase. It provides up to date information on the control of EFB and bee related issues.
EFB is a notifiable disease under The Bee Diseases and Pests Control (Scotland) Order 2007.
The bacterium that causes the disease is believed to be spread between hives mainly by beekeepers, their tools and contaminated equipment.
Spread and development of the disease can be prevented by good hygiene and husbandry.