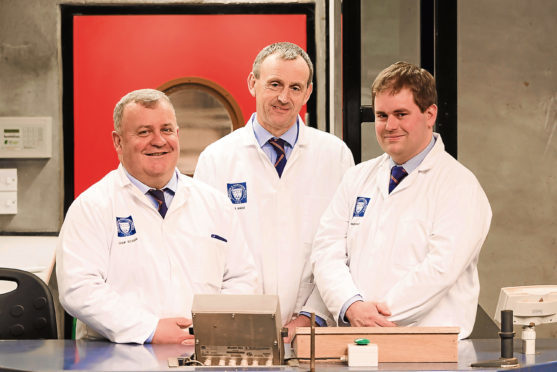 Cattle and sheep markets performed strongly in the first quarter despite challenges with weather and forage availability, claim auctioneers at Aberdeen & Northern Marts (ANM).
The company's head of livestock, John Angus, said demand for all classes of beef cattle held up remarkably well in the first three months of 2018.
"We are particularly pleased that prime cattle prices have firmed up – a good six weeks earlier than usual – and it's encouraging that there is no backlog typical at this time of year of cattle waiting for slaughter," added Mr Angus.
"We expect prices to keep on rising in the coming weeks, which is good news for finishers and could easily rise another 10p/kg by June."
He said the buoyant market for prime cattle was reflected in strong demand for store cattle.
"We expect the market to remain firm, with smaller stores meeting a ready demand for grazing over the summer," added Mr Angus.
ANM prime and cull cattle manager, Tim McDonald, said demand for "heavy-weight" well-finished heifers, weighing 500-550kg, was strong from meat wholesalers supplying specialist high-street butchers, hotels, and high-class restaurants in London.
He added: "Unsurprisingly, the cull cow market is also 'on fire', and breeders are taking advantage of the strong market – up £120-40/head on the year – to move on older cows and buy in replacement heifers.
"Buyers are looking for well-fleshed cows to satisfy increased demand for cheaper cuts for processing into pies, ready meals and such like.
"Ironically, no weight cap applies to cull cows, and processors report that Limousin and British Blue crosses, in particular, are giving excellent meat yields.
ANM deputy head of livestock, Colin Slessor, reported a strongly rising market for old season lambs, with prices increasing week after week.
He said: "Trade is being driven by a combination of strong demand, both on the home market and for the export market to France, and reduced imports from New Zealand in February.
"With recent high prices drawing lambs on to the market, supplies are expected to remain tight through April and May which suggests the market will remain firm."
Mr Slessor said cull ewe trade had also been rising sharply, and although ewes with lambs at foot had been slow to come forward, strong demand was expected now that the weather had improved and grass had started to grow.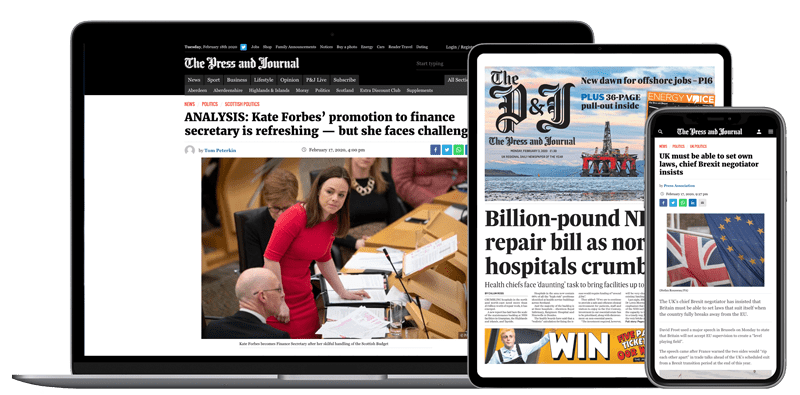 Help support quality local journalism … become a digital subscriber to The Press and Journal
For as little as £5.99 a month you can access all of our content, including Premium articles.
Subscribe