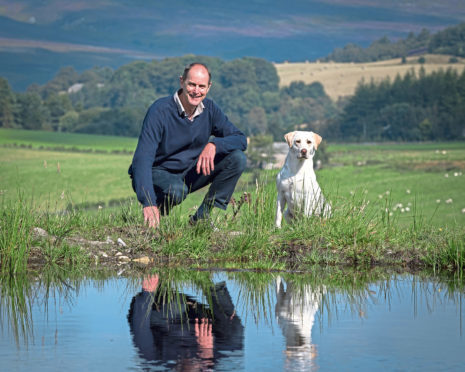 Crown Estate Scotland (CES) has defended its decision to sell a 278-acre tenanted farm on the Fochabers Estate.
The sale of Auchenhalrig Farm, which carries a price tag of £1.625 million, has been criticised by the Scottish Tenant Farmers Association (STFA).
The tenants' body has written to Environment Secretary Roseanna Cunningham, and chairman of the interim management committee of CES, Amanda Bryan, urging them to abandon plans to sell the farm.
STFA executive director Angus McCall said: "We appreciate the financial challenges CES faces in meeting its commitments to maintaining capital investment in its rural properties to ensure farming units are fit for purpose to meet tenants' needs, but we believe a policy of selling tenanted farms to meet investment targets is a short-term fix and a retrograde step."
He said it made no sense for CES to sell Auchenhalrig when other public agencies were "scratching around to find scraps of land which could be used to help young people make a start in farming".
Instead, Mr McCall said CES should offer the farm on a repairing tenancy – a new type of tenancy, which lasts for 35 years, where the tenant is expected to improve the holding.
CES head of property, Andy Wells, said he was sorry some farmers were disappointed about the sale of Auchenhalrig.
He said: "Unfortunately, the unit requires significant investment which would direct funds away from other projects that will benefit existing tenants, whom we prioritise. To ensure we provide and maintain buildings and other infrastructure across our 200 farm tenancies, we sometimes need to sell a farm when a tenancy ends. We only sell when there are no other reasonable alternatives."
Mr Wells said CES was committed to a significant programme of reinvestment in rural properties totalling approximately £6.9m between 2017 and 2019 to ensure farming units were fit for purpose and met tenants' needs.
A Scottish Government spokesman said: "We understand this sale was approved by the Crown Estate Scotland board after a review of all options in line with their published farm sales policy. We expect them to continue to look at providing other opportunities for new entrants where possible through restructuring with existing tenants as part of their overall strategy."