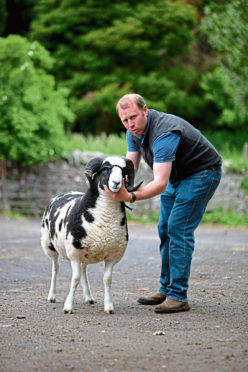 A childhood obsession with Jacob sheep will reach its zenith for Fife breeder Mike Munro next week when he shows the cream of his Kinloch flock at the Royal Highland Show for the first time.
He fell in love with the breed at just five years old when he first saw the ancient breed at a market, but his ambitions to have one of his own were frustrated by his father, Ian, who refused to have what he described as "a goat" on the farm.
Mike didn't give up, however, and two years later a family friend arrived one evening with a Jacob ewe in the boot of his car to create the foundations of a flock.
Mike now has 30 pedigree Jacob ewes on the farm and his father is a convert to the breed, and more than happy to cross some of the commercial Jacobs with Beltex cross Texel sires as part of the mixed farm's livestock business.
While it was the unusual features of the Jacob which first attracted Mike, he is pragmatic about the breed's commercial characteristics.
"In my experience using a good tight-skinned and shaped ram to cross with the Jacob produces some very good fat lambs that are capable of going on to produce top grades," he said.
"And their greatest attribute is that they are great mothers. They milk well, give a good lambing percentage and they have great longevity."
Pedigrees are Mike's passion and he started the Kinloch flock in 2009.
The shape and number of horns an animal sports are distinguishing features of the breed, and in Scotland the majority of breeders prefer four-horned sheep, while further south flocks focus on two-horned stock. Mike has a mix of both and says he has no preference.
"The important thing is that the horns are either straight up or facing back – it's a fault if they go forward," he said.
"Other points for showing are how clean the skin is and how well it is marked. You want one with a dark nose, a band of white down the muzzle and good length of carcase as well as character and style."
He pays credit to local breeders Barbara Webster and Linda McKendrick for their support and encouragement while he was forming his flock.
Rams that have left their mark at Kinloch have been purchased from the Leggate, Carochy, Hurrsdale, Gowanbank and Blackbrook flocks. However the sire that has had the biggest impact is Blackbrook Darcy, which is jointly owned with Barbara and Linda.
Mike achieved success in his first year of showing when he won a first prize for a ram lamb at Fife Show in 2009, and success peaked at Fife Show this year when another ram lamb won the breed reserve championship.
As well as farming, Mike is procurement manager for Kettle Produce, but all his spare time is currently concentrated on the pre-Highland preening, pampering and halter training which is already well underway at Kinloch Farm.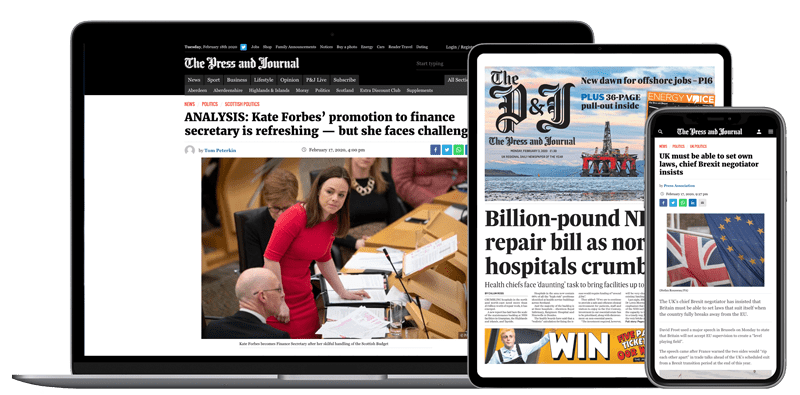 Help support quality local journalism … become a digital subscriber to The Press and Journal
For as little as £5.99 a month you can access all of our content, including Premium articles.
Subscribe