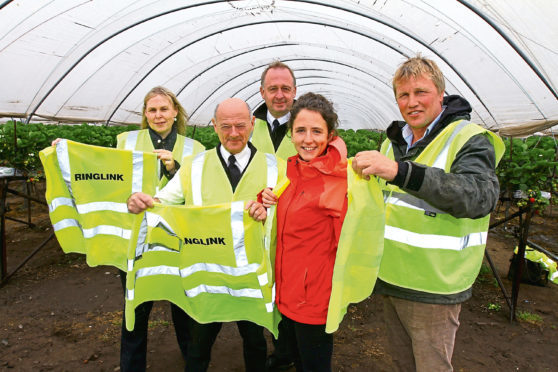 Scotland's largest machinery ring has launched a drive to improve health and safety on farms and crofts across the country.
Ringlink Scotland's senior management team visited East Scryne Farm, near Carnoustie in Angus, yesterday to promote a new initiative which offers its 2,900 members free access to five high-vis jackets each.
Ringlink managing director, Grahm Bruce, said the jacket giveaway was part of a new venture with rural insurer NFU Mutual, whereby members are given access to health and safety advice.
He said he hoped the jackets would help prevent accidents with moving machinery, which are one of the main causes of injuries and fatalities on farms and crofts.
He said any members wanting more than five high-vis jackets could purchase additional ones at the cost price of £2.50 each.
James Porter, of East Scryne, has signed up to the scheme and he will be given a health and safety assessment by NFU Mutual to highlight any potential hazards on his farm and get advice on how to resolve them.
Mr Porter, who is chairman of NFU Scotland's specialist crops committee, said: "We have done health and safety assessments in the past but I think it's important that we keep refreshing that and keep on top of it.
"Without making any excuses, the profitability in agriculture is very low at the moment and it does lead to people cutting corners at times."
He said government should consider helping address the industry's relationship with health and safety by introducing financial incentives to improve safety in future support schemes.
Minister for Rural Affairs and the Natural Environment, Mairi Gougeon, was at East Scryne to help promote the jacket giveaway.
She said: "I'm here to hear about the issues and see, as a government, what we can do to promote farm safety and promote some of the initiatives that are happening."
Ringlink's training manager, Peter Wood, said members would be given a 10% discount on any training requirements identified following the initial assessment by NFU Mutual, which is available free of charge.
He said having a health and safety risk assessment carried out helped ensure businesses were not only compliant with Health and Safety Executive regulations, but also showed farmers and areas of the business where there is a risk of harm.
Ringlink's marketing manager, Gail Robertson, said the jacket scheme launch coincided with Farm Safety Week. She urged anyone interested in getting high-vis jackets to contact laurencekirk@ringlinkscotland.co.uk.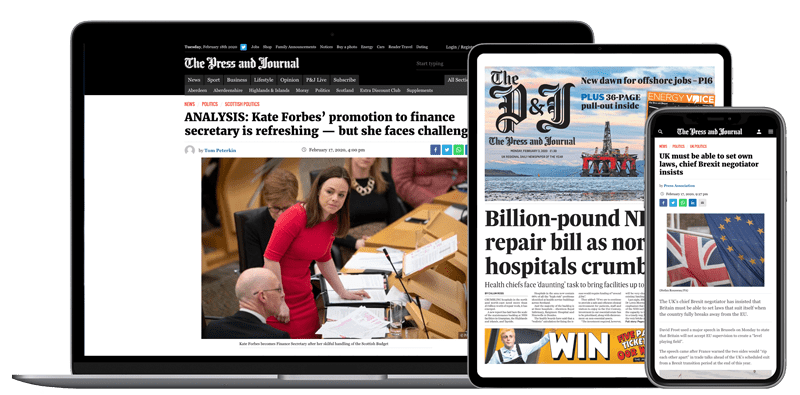 Help support quality local journalism … become a digital subscriber to The Press and Journal
For as little as £5.99 a month you can access all of our content, including Premium articles.
Subscribe