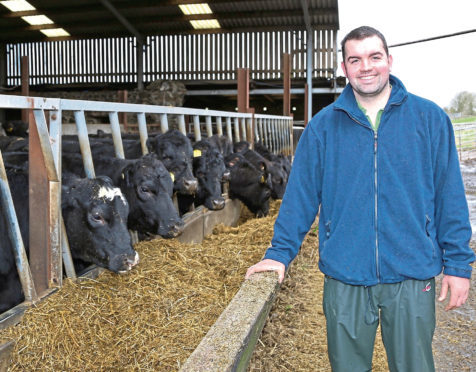 The hunt is on to find the best beef and sheep farms in Scotland.
Nominations are now open for the AgriScot Scotch Beef Farm of the Year and AgriScot Scottish Sheep Farm of the Year awards.
The awards, which are sponsored by Thorntons Solicitors and supported by Quality Meat Scotland, set out ot find and reward Scottish farms which exemplify the best in beef cattle and sheep production.
Farmers and members of the rural community are being asked to nominate farms they feel are worthy of receiving the awards this year.
The winners will be unveiled at the AgriScot event on November 21.
Each winner will receive a £500 cheque and a £250 voucher to spend in a Scotch Beef Club – a club of restaurants serving top quality Scotch Beef.
Last year the sheep farm award was presented to Charley and Andrea Walker of Barnside Farm, near Duns.
The couple operates a low-input, grass-fed, organic farming system on the 600-acre unit which carries 840 Easy Care ewes and 220 hoggs.
Mr Walker said: "Getting the award was an unexpected surprise. In an industry like farming, where we can often work alone for large parts of the year, being recognised by others as doing a good job is a huge boost."
Last year's beef award winner went to Robert Fleming who runs Castle Sinniness Farm near Glenluce in Wigtownshire.
Mr Fleming, who farms in partnership with his parents John and Rachael, runs a low-input grass and forage-based paddock grazing system for the main herd of 220 Aberdeen-Angus and Angus cross suckler cows and a further 600 growing cattle under contract.
He said: "It's really encouraging to know that what you do is appreciated and that people think you have done a good job. I would definitely encourage others to apply for the award. If you enjoy what you do and you're passionate, then put your hat in the ring."
AgriScot chairman, Robert Neill, urged farmers to either apply themselves or nominate someone else for the awards.
To nominate a farm for either award, email the details of the farms to info@qmscotland.co.uk. Applications forms are also available to download at www.qmscotland.co.uk