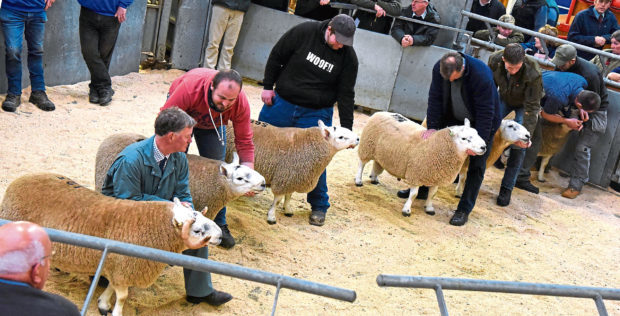 Farmers and crofters are invited to a series of flock improvement meetings later this month.
The workshops, organised by Quality Meat Scotland (QMS), will give producers advice on how to choose the best ram for their flocks, ewe selection, how to carry out a ram MOT, ewe body condition scoring, flock health and pre- and post-tupping ewe nutrition.
QMS knowledge transfer specialist, Emily Grant, said the workshops will be led by sheep veterinary consultant Fiona Lovatt and sheep health and production specialist Graham Baird.
"Even though the 2018 lamb crop is still largely on the ground, as ewes are weaned and ram sales approach, we're heading to the sheep equivalent of New Year," said Ms Grant.
"Whilst the sales offer the opportunity to select the best new genetics, early preparation up until, and just after, mating sets the ewe's production potential for that next crop."
The workshops, which are free to attend, start at 10.30am. Meetings include one at John Scott's Fearn Farm, near Tain, on August 21, and one at Louise and Ahren Urquhart's Boghead Clatt, near Huntly, on August 22.
Anyone wishing to attend is asked to register online at www.qmscotland.co.uk.