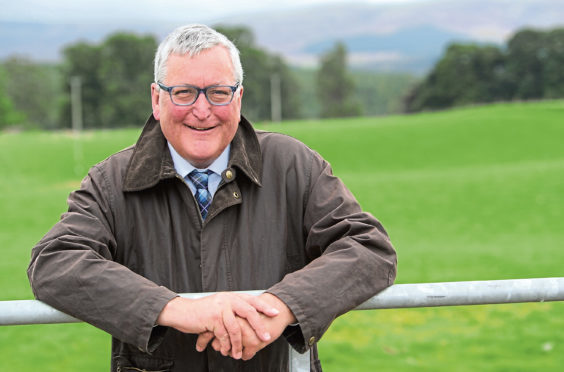 The Scottish Government has launched a national loan scheme to administer farm subsidy support from early October.
Announcing the news at Gryffewraes Farm at Bridge of Weir, Rural Economy Secretary Fergus Ewing said the National Basic Payment Support Scheme (NBPSS) would provide vital support to Scottish farmers following months of adverse weather.
Under the scheme, loans will be offered to eligible farmers for up to 90% of what they are due as part of their 2018 Basic Payment Scheme payments. Farmers and crofters will have to opt-in for the loan and payments will begin in early October.
"We will be issuing loan offers shortly, providing a much-needed cash injection for those feeling the effects of increased prices for feed and fodder, the impact of restraints on irrigating their land, and in some cases resorting to selling livestock earlier than planned to preserve fodder for breeding stocks," said Mr Ewing.
"Farmers are the backbone of Scotland's rural economy, and we understand that many of them have really suffered this year due to the unprecedented severe weather experienced in 2018.
"The Scottish Government is of course committed to supporting our farmers, and have responded by taking decisive action to make this extra funding stream available."
NFU Scotland president, Andrew McCornick, welcomed the news and urged producers to get behind the union's #NFUSHowDoYouPlan campaign.
It urges producers to plan ahead and secure supplies of feed and bedding ahead of the autumn and winter.
He said: "Knowing that the basic scheme payment loan scheme will be paid in October is great news.
"It was one of the key asks to emerge from the Scottish stakeholders meeting on feed and fodder 10 days ago and we are pleased the Government has heard our call to bring forward the Basic Payment Scheme loans payment.
"It will provide some much-needed reassurance as well as ease cash flows on farms and crofts, helping anyone who needs to talk to their bank about borrowings that may be needed to help them through this fodder crisis."